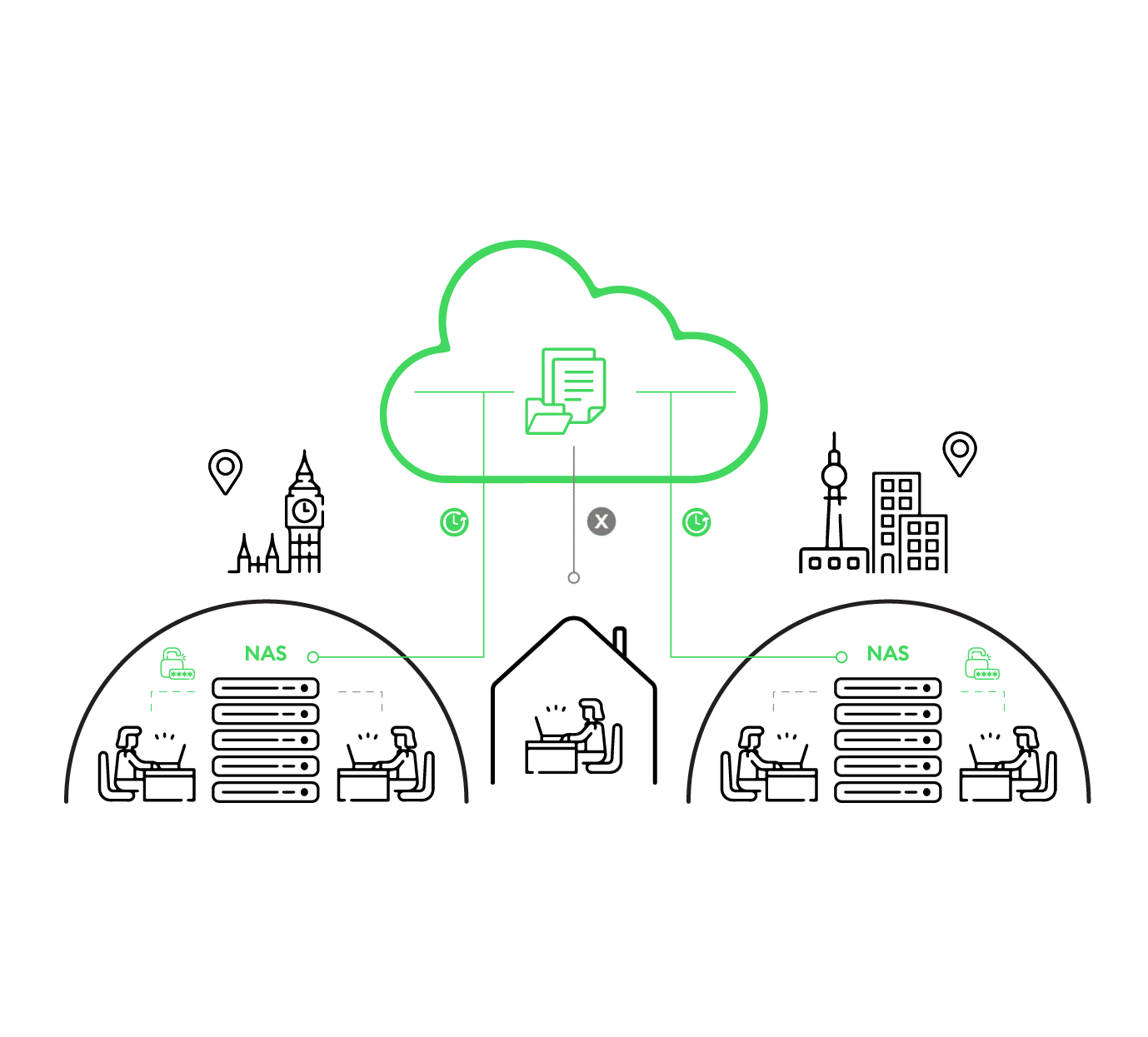 luckycloud S3 storage


for applications and NAS backups
robust object storage for integration with applications and NAS backups (like Synology backup or QNAP backup)
S3 storage is suitable for anyone who wants to back up large amounts of data to the cloud cost-effectively
Secure synchronization between the private cloud (NAS) and public cloud (S3)
unbeatable S3 pricing and high reliability due to simple design
state-of-the-art technologies such as deduplication (process for efficient data compression) for disaster recovery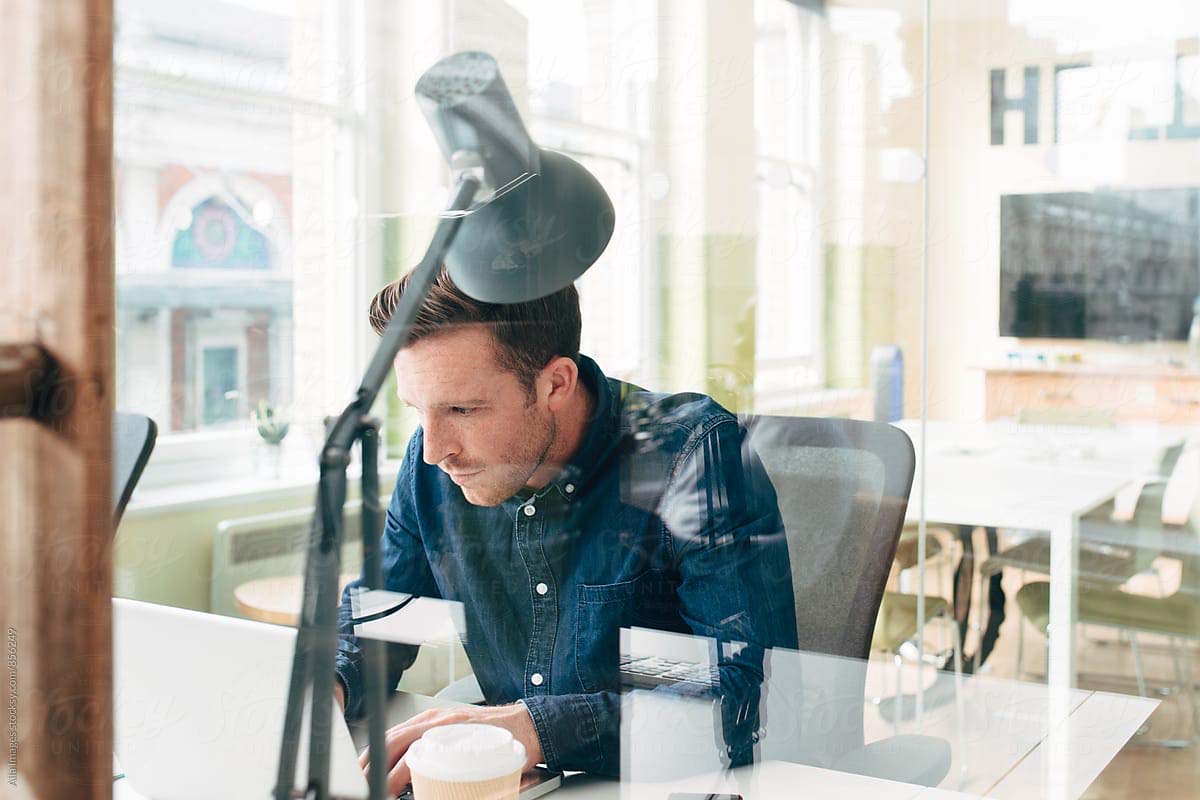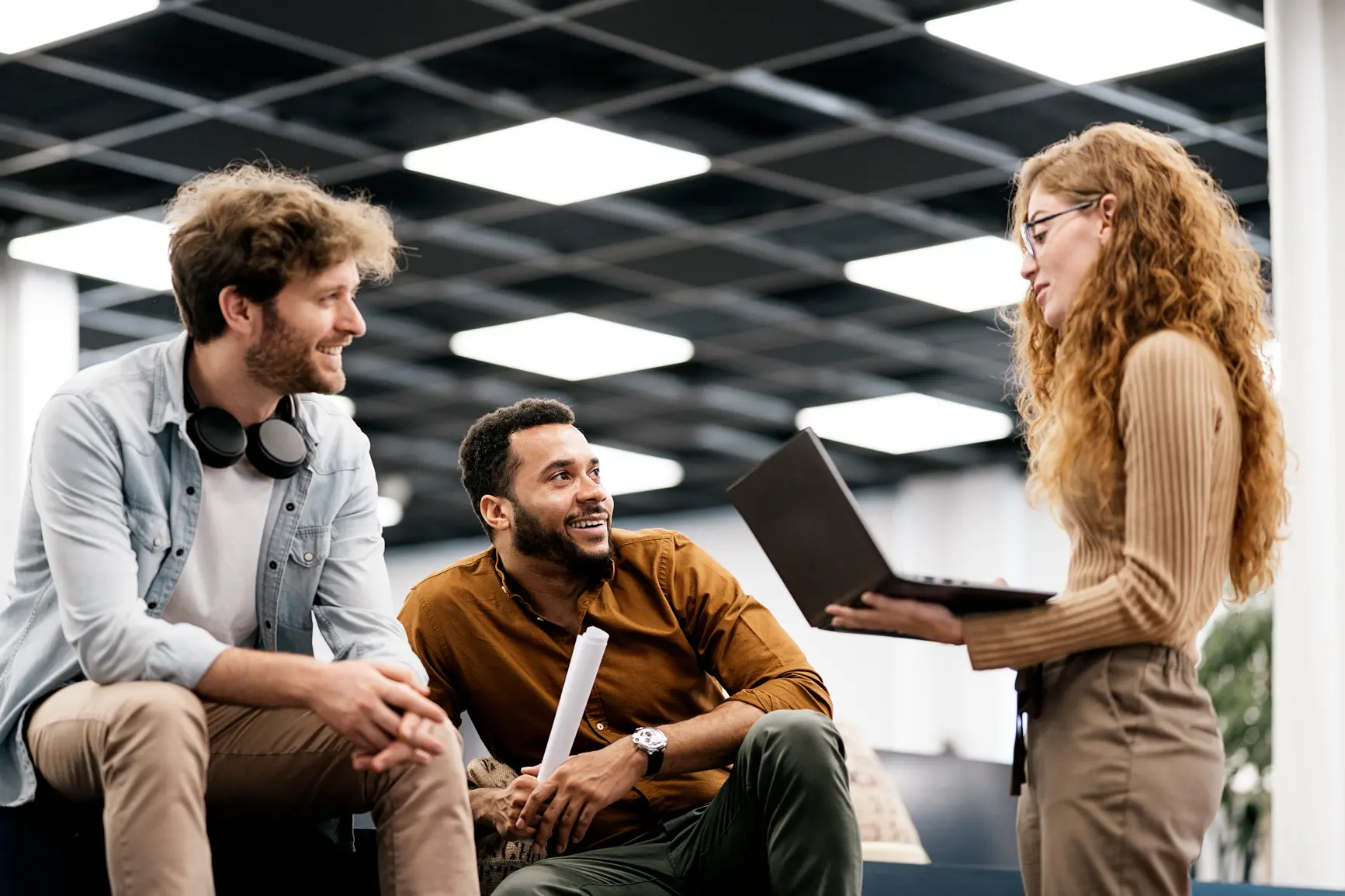 S3 memory almost


Extend unlimited.

S3 means Simple Storage Service and is based on the idea of buckets and objects. It is a cloud structure with high scalability. You can expand Object Storage S3 almost indefinitely due to on-demand cloud resources to back up a lot of data.
Huge amounts of data


secure extremely inexpensive.

S3 pricing is one of the main reasons for the popularity of the technology. S3 storage is designed for long-term long-term storage of data that you don`t edit all the time. It has a flat structure and is simpler in structure than hierarchical file systems. This means that even large amounts of data can be migrate easily. This simplicity enables the low price of luckycloud`s S3 storage.

For example, an advertising agency finishes a project and wants to archive data that is no longer needed. archived. If it stores this data in the classic cloud, which can be used to edit and share files online (work & share), it can be expensive. (work & share), it can be expensive. To save costs, the agency chooses the inexpensive S3 backup. After all, the team does not need access or editing functions at this point.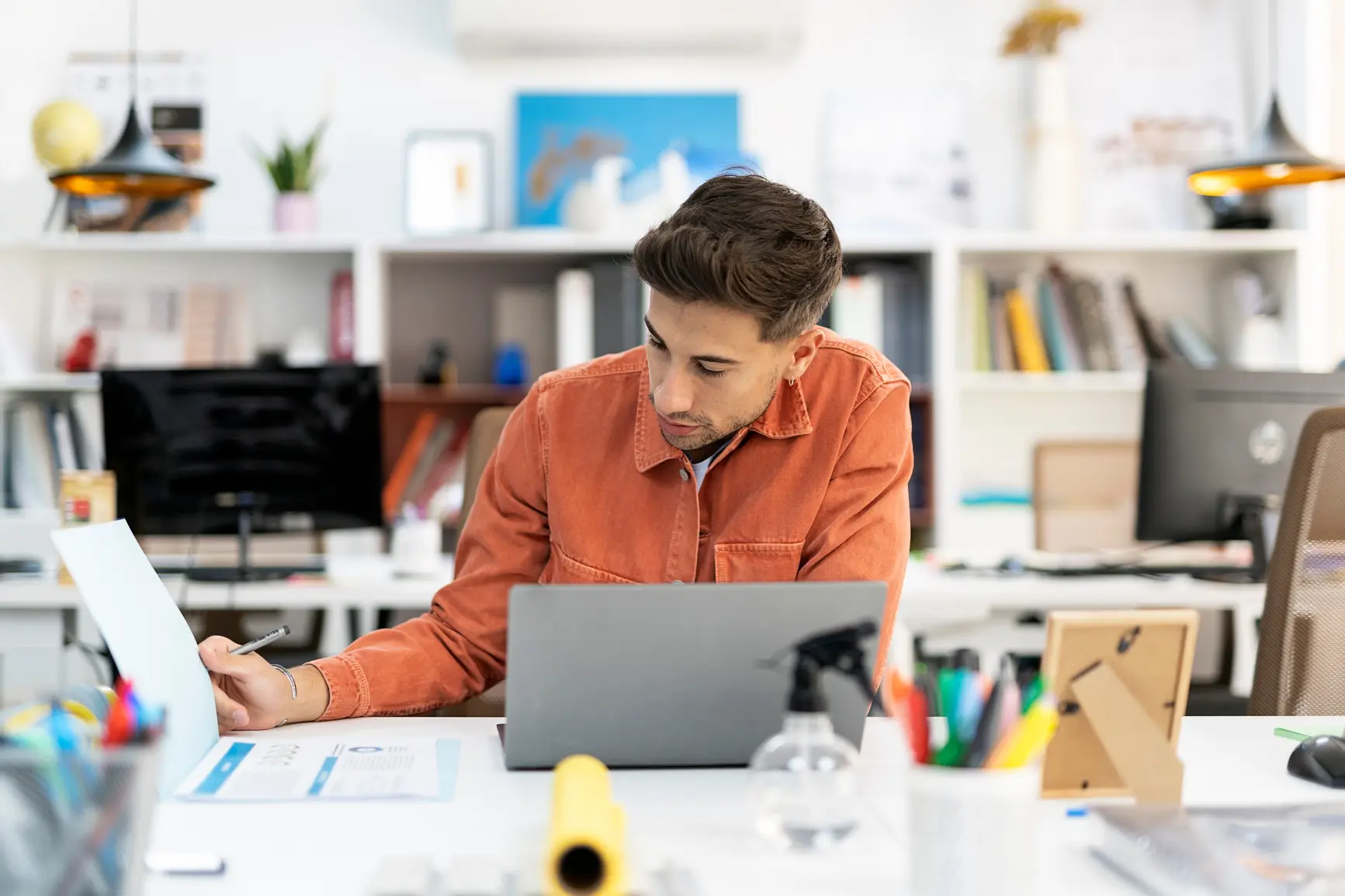 Simply integrate

and specify details yourself.
You decide which files and folders from the NAS server synchronize with the S3 bucket. You can also set the S3 backup interval, i.e. how often the synchronization with the NAS device takes place. Since the object storage is compatible with the common S3 standard and many interfaces, it can be flexibly integrated into existing networks.
You still have

no NAS device?

You can order it completely set up from us. Select the desired key data in our configurator, such as the number of hard drives. We will make you a non-binding offer and send you your NAS device. Then it`s just a matter of plugging it in, starting the Synology or QNAP backup, for example, and concentrating on your core business.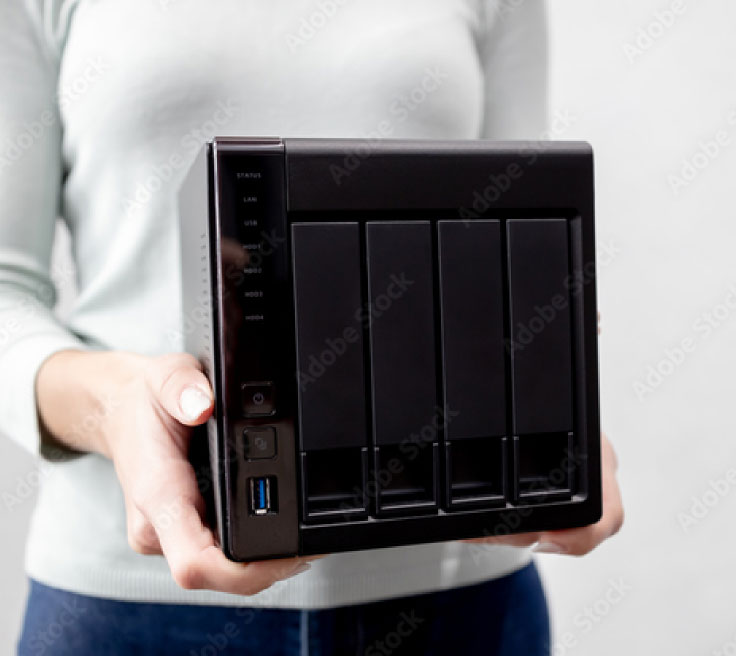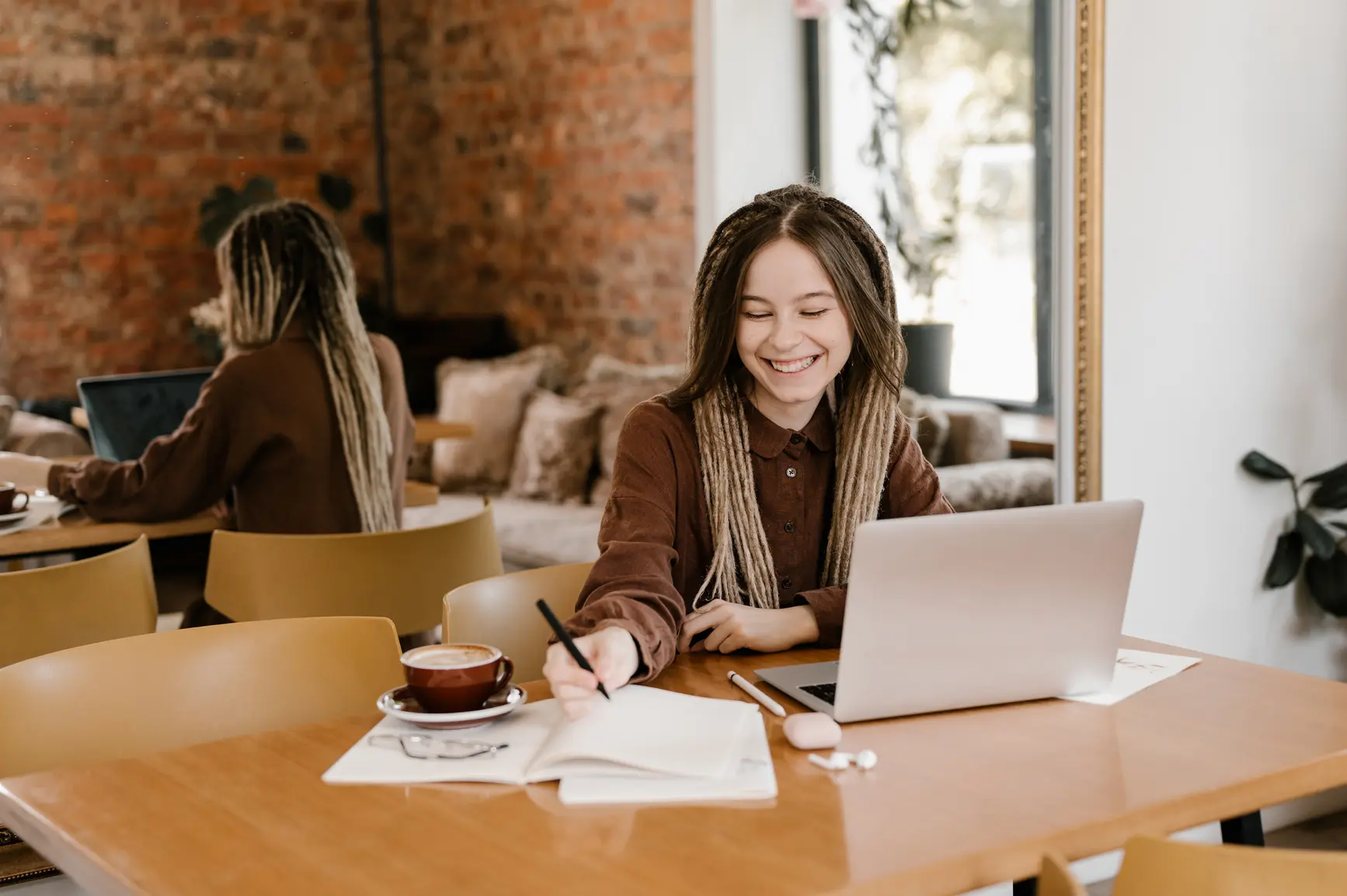 From fast transmission

and intelligent data reduction.

Thanks to smart data reduction and filtering options according to format, size and creation date, you can reduce large amounts of data to the bare minimum. This allows you to determine which files or folders are stored and save even more costs.

Once you have made the selection, you transfer the data quickly and securely to the cloud. There are also flexible settings for simultaneous file processing and multithreaded data transfer. By splitting large files into smaller parts, the speed of data transfer and work efficiency increase significantly.

In addition, you save resources with S3 storage, because the data is not synchronized permanently, but only at certain times that you specify.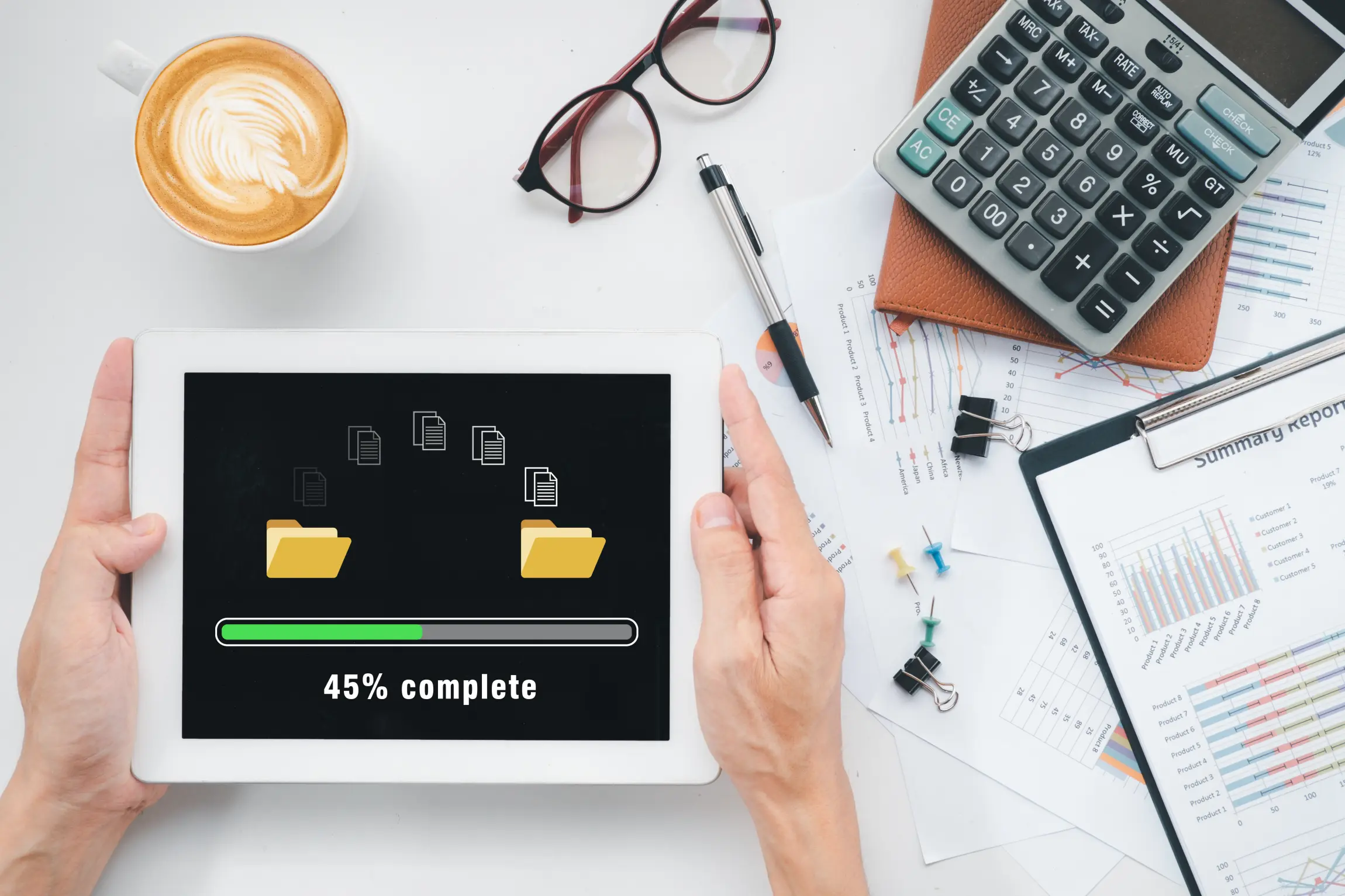 Install applications, collect IoT data


& Run Big Data analytics.

S3 enables an interface to other systems (API) for Internet of Things (IoT) applications. Areas of use include the installation and management of web applications. For example, companies can install a planning tool for employees and office spaces. It captures IoT sensor data by digitally tracking how many people are in which room. The information is relayed to the system to facilitate organization. Big data analytics for stored data are also possible.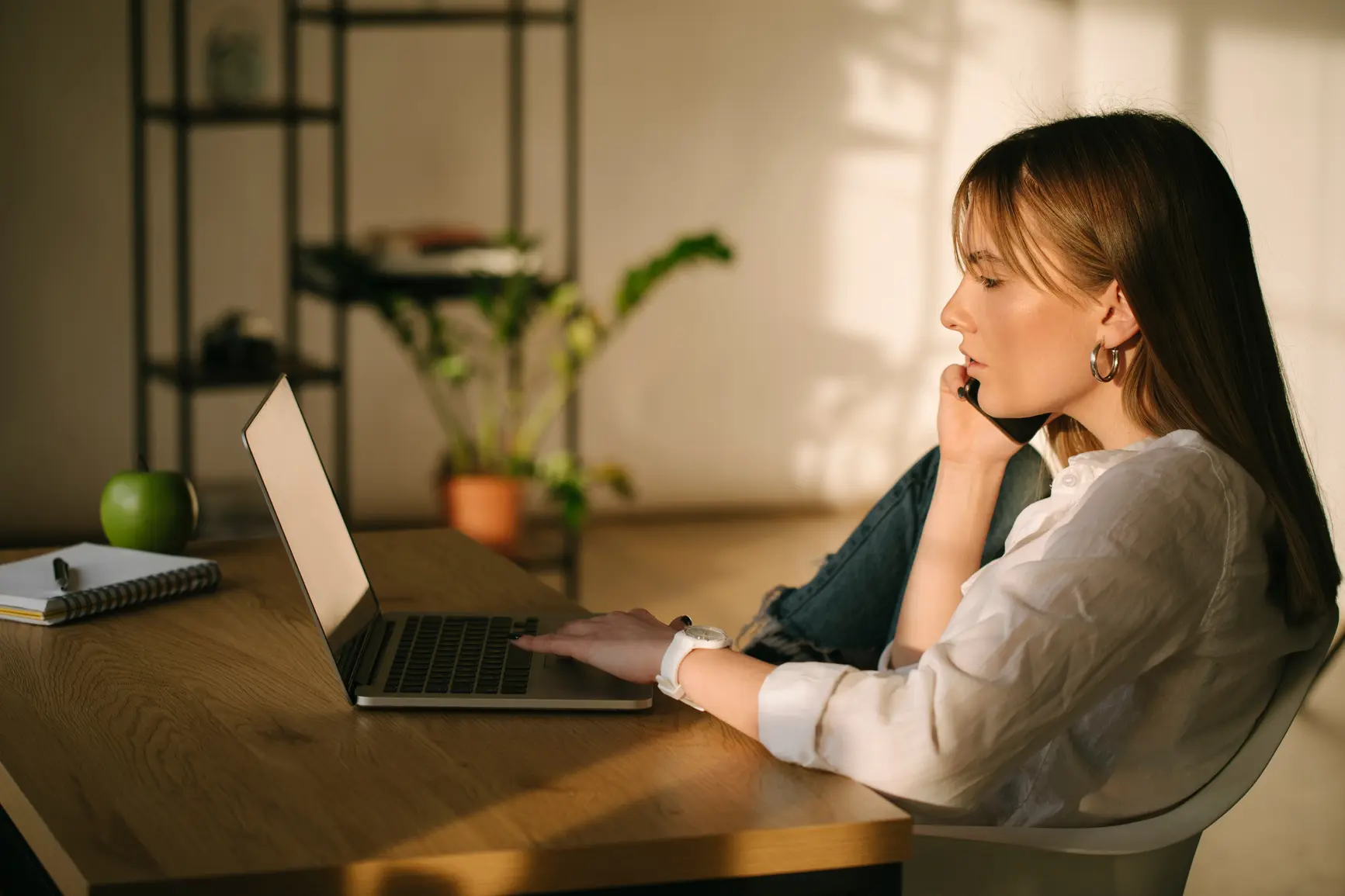 Files and documents


store reliably and securely.

Due to its simplicity, the Object Storage S3 from luckycloud offers hardly any attack surface for malfunctions and is particularly reliable, as the services are distributed over several data centers. With luckycloud, they are not located on foreign servers, as is the case with some providers, but in Germany. In addition, companies can manage their data particularly securely thanks to the comprehensive data storage and disaster recovery plan.

You will receive an encryption password for the S3 interface. The data is transferred with end-to-end encryption and encrypted on your end device beforehand. Only you or people with whom you share the key can access the object store. Furthermore, our secure Cloud storage on open source software and the zero knowledge principle.
Smart, collaborative, location-independent and flexible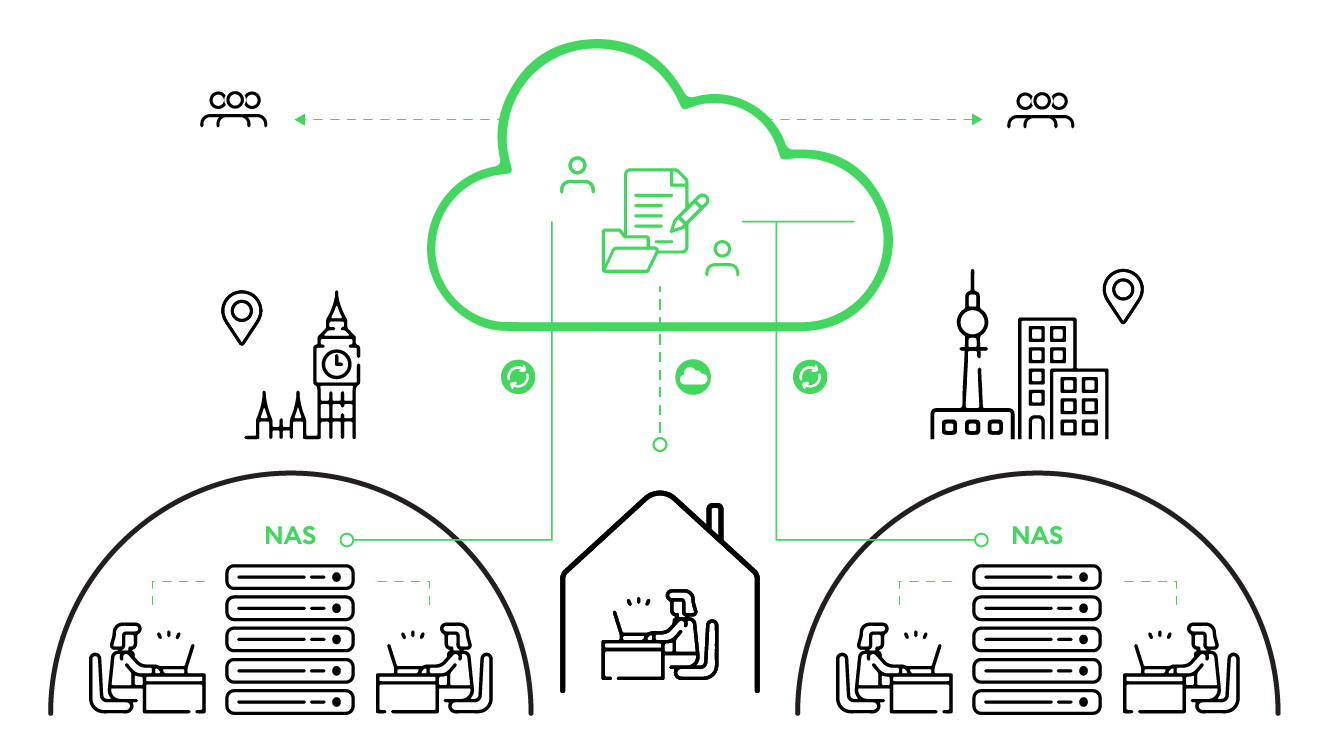 Data, Work and Share in the Cloud

Remote integration( retrieved data is not stored on the device used )

Remote Drive

Data synchronization

Share data with external persons or companies
Inexpensive, robust, extremely compatible, fast and unlimited expandable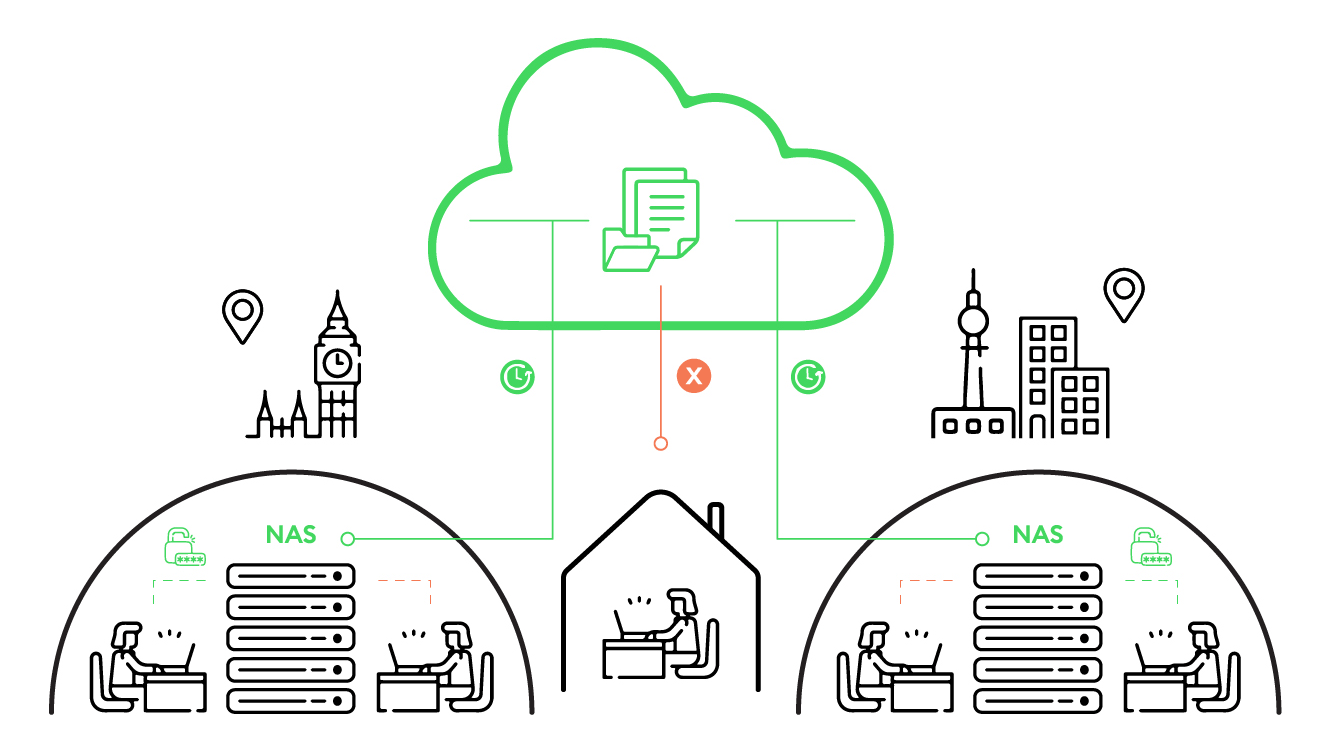 Data, applications, etc. in the cloud

Remote integration with encryption password ( retrieved data are not stored on the used device )

no access without encryption password

Synchronization of data with individual backup interval

No access from the home office
Object memory with


combine with other products.

Of course, you also have the option to combine the S3 storage with our other products. NAS Sync is particularly suitable for this. This way, employees can simultaneously edit documents online and share them in the team as well as with external persons.

Let`s take the example of the advertising agency again. When it combines S3 storage with NAS Sync, it ensures that all employees in the office and home office can access the data in real time. current projects can access. The team can use these edit and share online. If old projects or data in the S3 object store are relevant again, they can be made available via NAS Sync.
Design and order or test your service now
Total costs / month
Total costs / month
Total costs / month
Total costs / month
Design your communication

now
Total costs / month
Design your communication

now
Total costs / month
Total costs / month
Obtain personal advice.
If you have any questions about the hybrid cloud with S3 storage, we will of course be happy to advise you.
Learn more