luckycloud wiki:


The most important cloud terms simply explained

The digital world is changing: Traditional IT infrastructures and resources are dissolving and are increasingly provided via the Internet. Online storage plays an important role here. Terms such as Cloud Act, NAS or Zero Knowledge Principle are emerging. Our Wiki explains the most important terms relating to cloud computing.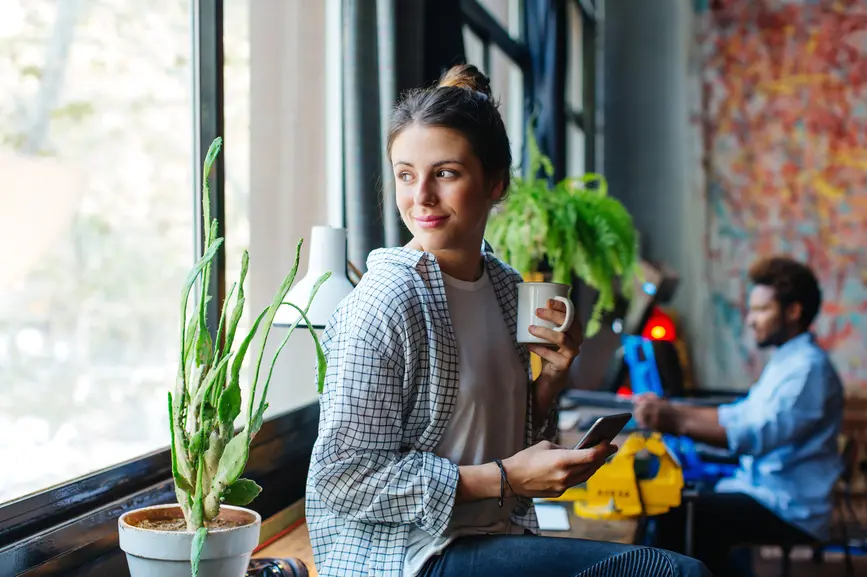 CLOUD Act
The CLOUD Act (Clarifying Lawful Overseas Use of Data Act) is a US law. Since 2018, it has allowed US authorities to access data stored outside the US by US companies and cloud providers. This puts data protection at risk. Even US companies whose server locations are exclusively in Germany are subject to the CLOUD Act.
Cloud Computing
Cloud computing gives companies the opportunity to obtain IT resources such as software, servers, storage and databases via the Internet (the cloud) instead of storing them locally. As a rule, they only pay for what they actually use. Cloud computing enables flexible resources, economies of scale, cost savings and improved time management.
Community Cloud
Community cloud is part of the concept of cloud computing. Companies and organizations within an industry can combine their cloud storage in a "community cloud". This is accessible to all participants.
End-to-end encryption
End-to-end encryption ensures the secure exchange of messages. The information is encrypted when a message is sent and only decrypted by the recipient once it has arrived.
File Hosting
File hosting is a service within cloud computing that lets you easily store larger files on an online server and share them with others via a link. For example, employees can share and edit files with each other. All changes are automatically synchronized by the file hoster. Unlike a cloud, the range of functions is limited. With file hosting, the focus is on uploading and sharing documents, although some providers already offer advanced functions such as data management. Some cloud services, in turn, offer file hosting in addition.
Hybrid Cloud
The hybrid cloud is a hybrid of the private and public cloud. It combines the functions and advantages of both cloud models. The hybrid cloud thus enables the combination of internal applications and those stored in the cloud. For example, users make use of certain services via the Internet. Applications and documents that are particularly sensitive to data protection, on the other hand, remain in-house.
Infrastructure as a Service (IaaS)
Infrastructure as a Service (IaaS) is an online service that rents out IT infrastructure and makes it available online. Cloud providers use their own data centers to provide computer resources such as storage, hardware and computing power in the cloud. Users have access to programs and operating systems for the implementation of web applications and can install and use them via online storage. The cloud thus replaces location-bound hardware.
infrastructure
The IT infrastructure comprises all components of hardware and software as well as all measures necessary to be able to use them. The aim is to provide applications such as physical and digital resources for end users. Cloud technologies make it possible to move a company`s IT infrastructure to online storage and thus save resources.
IT-Outsourcing
IT outsourcing stands for information technology outsourcing (ITO) and refers to the outsourcing of IT functions but also business processes with a higher IT share from a company to external service providers. A company can commission these, for example, for the creation of a backup.
Multi Cloud
A multi-cloud combines several clouds of the same type from different cloud providers. Unlike the hybrid cloud, multi-clouds combine either different public or private clouds.
Network Attached Storage (NAS)
Bei einem Network Attached Storage (NAS) handelt es sich um ein Speichergerät. Der NAS stellt über die Netzwerkverbindung Speicherplatz an einem zentralen Ort bereit. Er besteht aus Massenspeichermedien, oft in Form von Festplatten, einem eigenen Prozessor und ist an ein Firmennetzwerk angeschlossen. Users can log in and thus have access to the data. The target groups include the self-employed, small and medium-sized businesses, and private users.

Compared to the cloud, NAS devices require higher acquisition costs and consume additional power. Companies also have to take care of security measures and maintenance themselves. In addition, the performance of the NAS processors is usually low. It is therefore worthwhile to additionally connect a cloud. It saves resources, ensures greater speed and protects data from physical influences such as fire.
On-Premises
When companies want to obtain IT software, they can either do so by outsourcing in the cloud or by running the software on their own local server. The latter is described by the term "on-premises" and can be translated as "in-house".
Open Source Software
An open source software is often translated as "free and open software". Any person on the Internet can use, copy and distribute and modify an open source software. The code is accessible to the public. In addition, the entire community can participate collaboratively and decentrally in the development of the software.

A common misconception is that open source software is not secure because the code is available for anyone to see. However, the opposite is true: On the one hand, cryptography ensures the appropriate security, and on the other hand, all participants contribute to security and quality control through optimization and cooperation.
Platform as a Service (PaaS)
Platform as a Service (PaaS) are bundled cloud-based services such as design tools or web hosting offers. They enable companies to develop web applications flexibly and quickly and make them available to users. The infrastructure is integrated into the cloud. It is therefore not necessary to purchase the corresponding hardware and software. Maintenance services or upgrades are also unnecessary. PaaS is the link between SaaS and IaaS.
Private Cloud
A private cloud provides IT services such as cloud computing services and infrastructure only for authorized persons for private use via the Internet or networks in the company. Private clouds are often also referred to as corporate clouds or internal clouds because they are hosted in the company`s own data centers or intranets. Accordingly, they are not available to the public.
Public Cloud
Public cloud or public cloud refers to online services such as storage that providers make freely available to the public - anyone:r can use them. After registration, the public cloud is accessible free of charge or for a small fee.
Simple Storage Service (S3)
The Simple Storage Service (S3) is a storage solution with the aim of storing large amounts of data as "objects". You can retrieve the objects via the Internet, regardless of time and location. For example, data from different applications and websites or mobile devices can be stored as a backup.
Software as a Service (SaaS)
With Software-as-a-Service (SaaS), software applications are offered online in the form of licenses for companies. These are primarily e-mail or customer relationship management (CRM) software. Users do not have to worry about local installation, updates or troubleshooting.
Virtualization
Virtualization abstracts physical IT resources and makes them available virtually. You can then use the virtually provided hardware and software components in exactly the same way as their physical counterpart.
Zero Knowledge Prinzip
This is end-to-end encryption when exchanging data. With the zero-knowledge principle, providers themselves have no access to data stored on the server because it is encrypted before uploading. Only you have the appropriate key.
Your guide:


for cloud storage, business solutions and digital collaboration.
Whether for private individuals, the self-employed, SMEs or large companies: Our online storage adapts to you and your needs. What all solutions have in common is that they score with the highest security requirements, enormous flexibility and an optimal price-performance ratio.
Click through our advisor to find the right cloud offer in just a few steps and book directly if required!