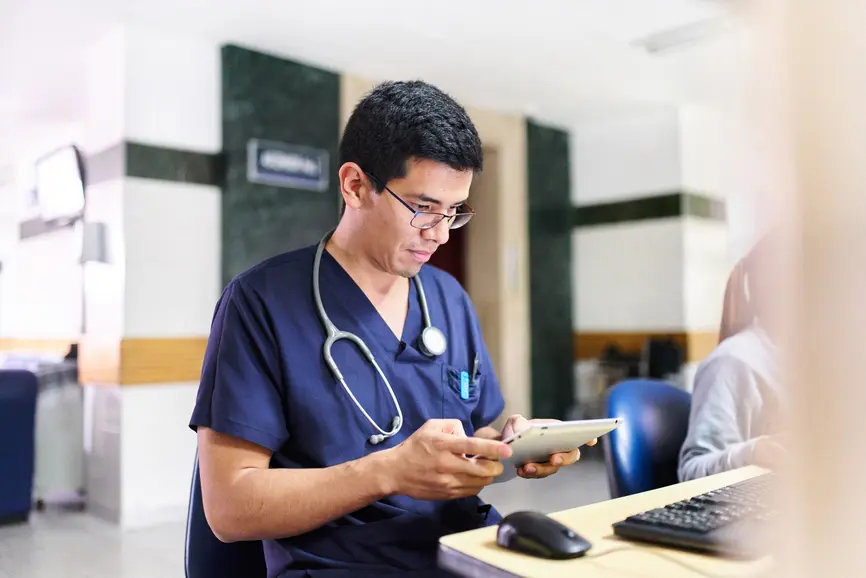 Cloud in the

Healthcare

Increase efficiency and conserve resources
The most important at a glance
The study "Evolution instead of revolution: public cloud in German hospitals". of the US-American organization HIMSS (Healthcare Information and Management Systems Society) clearly shows that, in a global comparison, the German healthcare system is at the bottom of the league in terms of digital transformation. On the other hand, it is also becoming apparent that many German hospitals are already using the cloud in the healthcare sector, and patient:inside portals based on public cloud solutions are becoming very popular. A major challenge here is how to handle sensitive patient data in the cloud in a way that complies with data protection regulations. This article explains the opportunities and advantages offered by the cloud in healthcare.
Risks and challenges of cloud computing in healthcare.
It is not just a cliché that the healthcare sector usually implements innovative IT technologies cautiously and carefully at first. This also applies to the introduction of cloud technologies, and not without reason: on the one hand, those responsible for IT in clinics and hospitals certainly appreciate the technical advantages of the cloud, but on the other hand, the protection of personal health data as well as the use and processing of digital patient:internal files are given the utmost attention.
It is too easy for hospital staff to undesirably see the treatment history of other specialists, for which the patient has rarely given consent. In addition, when managing sensitive data, the General Data Protection Regulation (EU-DSGVO) comes into play. Failure to comply with the legal requirements can result in heavy fines, even if this was unintentional. This has already affected some hospitals in Europe in recent years.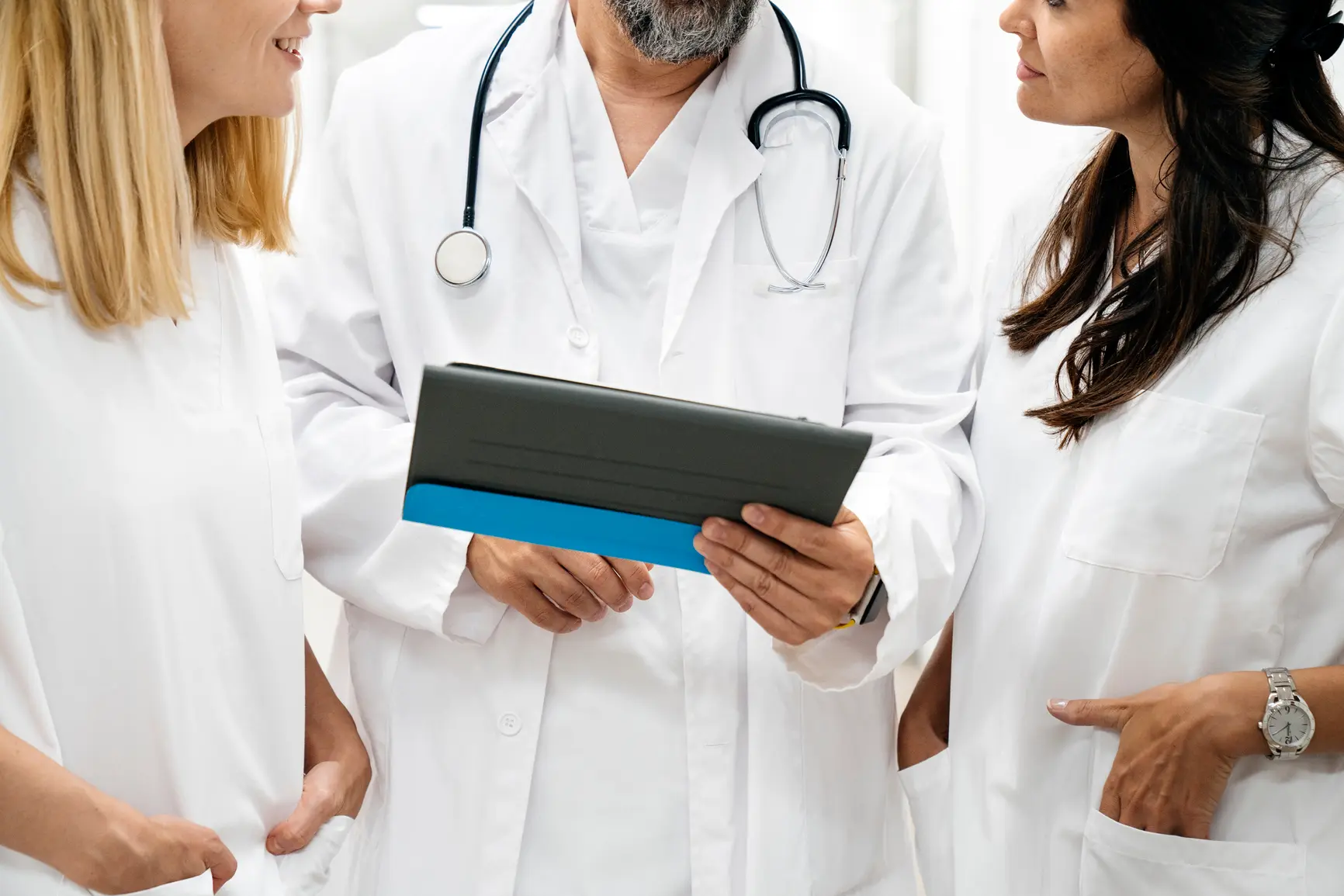 Status quo and opportunities of digitization: What does IT in healthcare look like right now?
In Europe, digital technologies are already being used in healthcare in many countries, but there is still a lot of room for improvement. Germany, in particular, lags behind many other European countries in the application of new solutions, according to the Deloitte study Digital Transformation: Shaping the future of European healthcare" shows:
The study is based on surveys of 1,800 hospital employees and interviews with more than 40 stakeholders in seven countries (Denmark, Germany, Italy, the Netherlands, Norway, Portugal and the United Kingdom).
It found that 27 percent of Danish respondents had made a virtual visit to a doctor in 2019, compared to just 13 percent of respondents in Germany.
Willingness to use new technologies to change the way people work was highest in Norway (83.6 percent) and lowest in Germany (39.6 percent).
According to the assessment of the hospital staff surveyed, Germany is the least prepared for the implementation and use of digital technologies in a European comparison.
The COVID 19 pandemic in particular has shown that the increased workload in many places, including in Germany, has pushed hospitals to the limits of their economic viability. This was partly due to unnecessarily high costs for IT and administration. Other challenges currently include a shortage of skilled workers and an aging population.
The introduction of cloud-based management tools, on the other hand, can significantly increase the efficiency of hospital staff on duty by leading to noticeable time savings and thus conserving resources, which in turn can be better used for patient care, especially in intensive care. Technologies such as cloud computing can therefore have a relieving effect and help to make up for the backlog of digitization in clinics and hospitals and ensure that the privacy of patients is even better protected.
The financial resources required for investments in cloud technologies are provided by the Hospital Futures Act (KHZG), with which the federal government explicitly promotes the digitization of hospitals. The KHZG lists the eligible use of cloud computing and mentions digital documentation through speech recognition as a working tool for physicians.
As explained above, digital patient:internal records and general medical data are highly sensitive and extremely protectable assets and are subject to specific rules, regulations, and laws, including:
the European Charter of Fundamental Rights,
the EU-DSGVO,
the Federal Data Protection Act,
the Social Code, in particular SGB X,
§ Section 203 of the Criminal Code, which also addresses medical data (medical confidentiality),
Infection Protection Act (keyword Corona warning apps and the protection of data) and
Telemedia and Telecommunications Act.
However, there are repeated cases of non-compliance with data protection regulations for medical data in hospitals and of medical records being accessed without authorization or against the patient`s consent, or even being stolen and passed on. The special regulations are often described as a "stumbling block to progress" - although it is precisely the technical possibilities of the cloud in healthcare that facilitate compliance with laws and regulations and enable the protection of patient data.
Modern encryption technologies, broadband networking of all the facilities involved and high-performance data centers in which the medical data is stored enable the applicable data protection laws to be complied with in the interests of patients and treating physicians.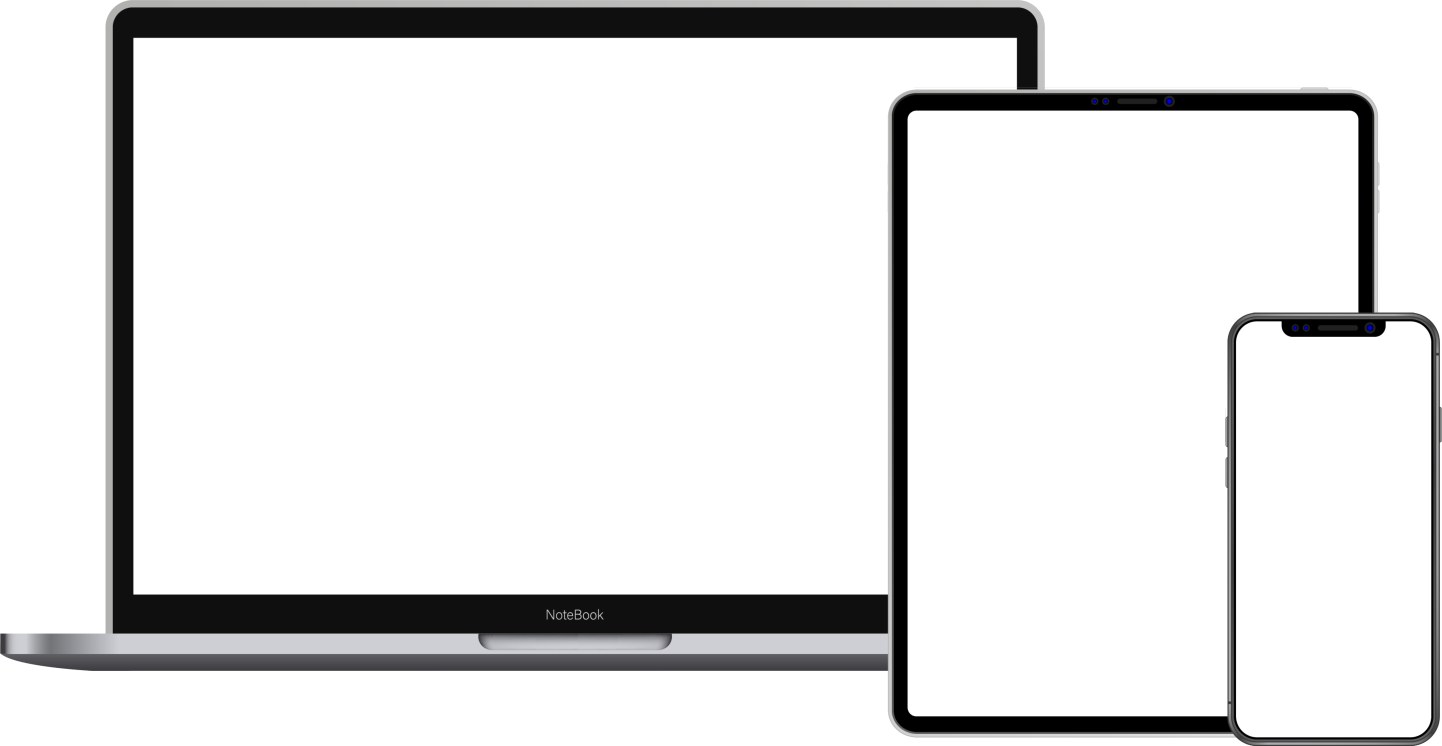 Hybrid Cloud Strategy -
flexible

and secure solution for healthcare
External cloud server in secure data centers plus in-house NAS server
Anytime access with all end devices
Synchronization of patient:inside data enables Work and Share
No VPN required
Data sovereignty 100% with the users
Cloud and NAS freely scalable as needed
Highest security standards thanks to triple encryption and zero-knowledge principle
Ensure security with lower administration costs
Cloud computing is a form of outsourcing. When a hospital`s data management is placed in reliable hands, this not only results in massive cost savings, but also in a significant increase in data security. In-house IT security technologies no longer need to be deployed, administered and maintained. This is taken care of by professional cloud providers such as luckycloud, which operate according to the highest security standards. This reduces the risk of data leaks and hacker attacks to almost zero. In addition, there is no need for maintenance in the company`s own IT department and decentralized data storage ensures that no more data can be lost due to failing technology. In addition, administrators can smartly manage access rights for individual departments by setting up separate data rooms, process them securely and protect them from unauthorized viewing.
Increasing patient satisfaction through cloud services
Healthcare facilities of all kinds strive to provide optimal medical care. Today, however, this also includes reliable and secure connectivity for patients and hospital staff. Cloud-based information portals and platforms enable authorized individuals to view treatment history and provide networked information to physicians and other hospital staff on duty.
With the right infrastructure, all relevant information is available in one place, without doctors and patients having to laboriously work their way through several instances to obtain all the important information. To achieve this, decentralized storage and access to data regardless of time and place are essential. The immediate availability of all health data can also ensure individualized and, above all, faster treatment for patients.
Conclusion: Exploiting the potential of the cloud for healthcare
With an up-to-date infrastructure management solution and the support of a professional provider, digitization also succeeds in healthcare. The cloud fulfills on the basis of the four pillars Flexibility, Agility, Security and Technology (also known by the acronym FAST) the requirements applicable to security-relevant networks in healthcare.
The path to the cloud holds multiple benefits: optimization of connectivity and information exchange, secure storage management for patient data, and centralized management are just a few of them. All aspects have in common that they support medical staff in their most important task: patient care. Studies show that Germany is lagging behind in a European and global comparison, so there is definitely potential here to optimize processes and make the healthcare system more efficient in the coming years by implementing secure cloud solutions and increasing patient satisfaction.
That could make you

also interest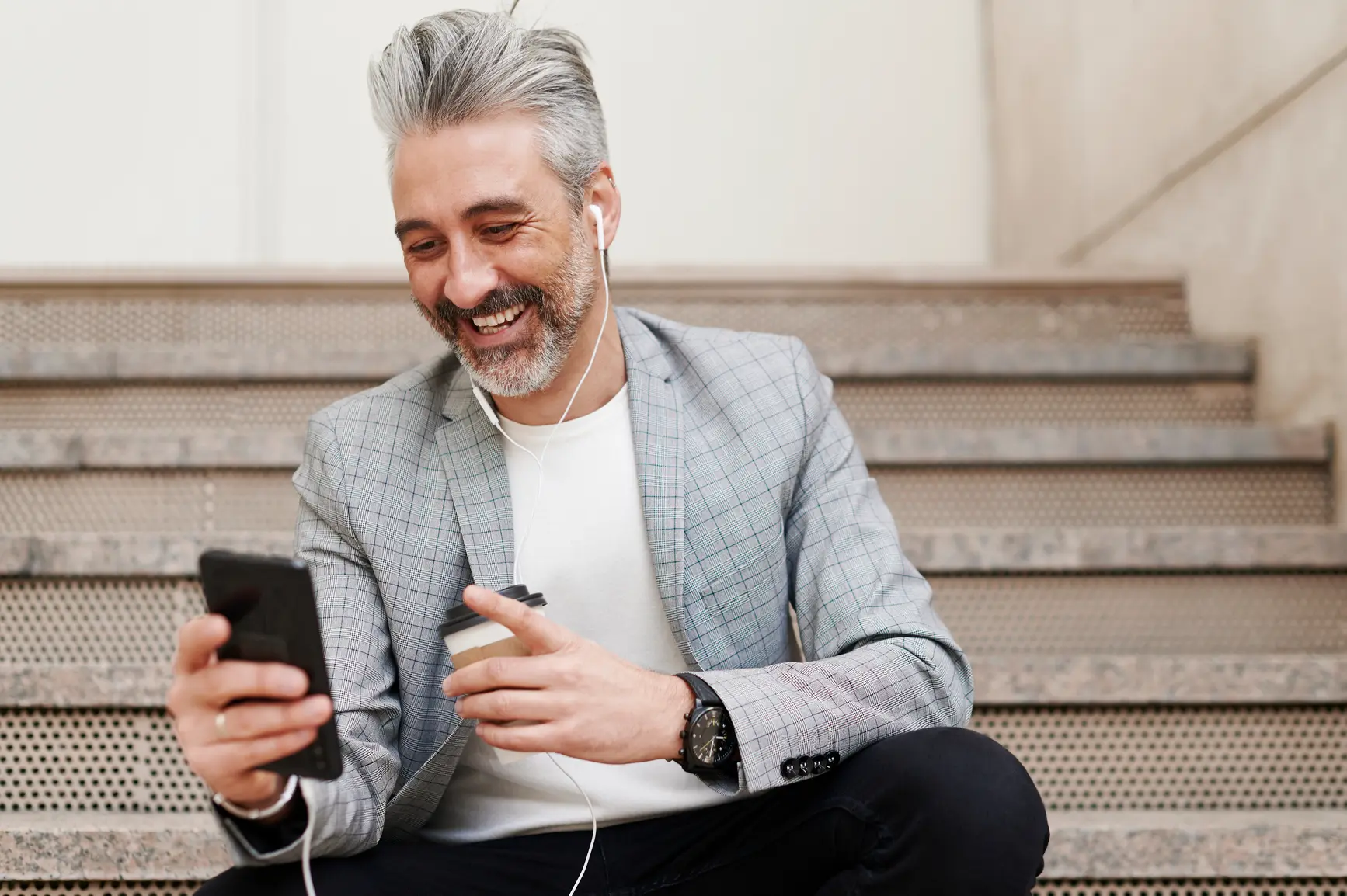 At your side


our Support Center
In our Support Center you will find further comparisons and guide articles on the topic of cloud security. You can also contact us here without obligation.
To the Support Center
Hybrid Cloud:


Free whitepaper
Advantages at a glance
Security and data recovery
Hybrid cloud solutions in comparison
Download now for free