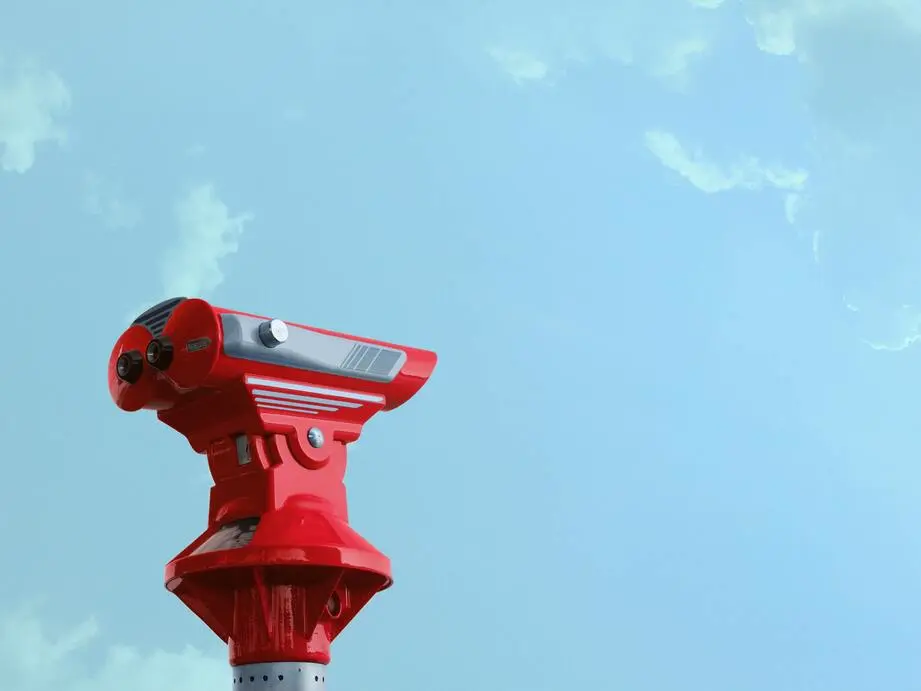 5 cloud trends in 2024: a look into the near future
Companies without cloud applications are a rarity today. According to digital association Bitkom, nine out of ten companies already rely on cloud computing. A trend that will continue to grow in the coming years. If the survey results are to be believed, the majority of German organizations are planning to obtain most of their IT applications from the cloud in a good five years' time. But not all clouds are the same. A reason to start looking at the Cloud Trends 2024 now.
Cost savings, greater sustainability, increased security or digital internal processes - companies have a long wish list when it comes to cloud computing. Access to innovative technologies such as artificial intelligence is always at the top of the list. Given the numerous advantages, it is hardly surprising that every second company has invested in the cloud this year (Bitkom Cloud Report 2023). A good 34% of respondents even stated that cloud solutions are a perennial favorite for their company and that they have set aside budget for them in the past and in 2023 and will continue to do so in the future.
Forbes even predicts that companies worldwide will exceed the 1 trillion dollar mark for cloud computing solutions for the first time in 2024. But what cloud trends await them in 2024?
Cloud trend #1: AI as a service
Companies are increasingly recognizing the importance of their existing wealth of data for competitiveness, one-stop customer service and reliable business decisions. Artificial intelligence has proven to be particularly promising in recent months for unearthing and efficiently utilizing this data. Models such as the Large Language Model (LLM), which powers ChatGPT as a prime example of AI, process huge amounts of data in a matter of seconds, learn from it and continuously improve results.
A cloud infrastructure helps to provide employees with AI tools. This is because the usual resources are usually not sufficient for the mountains of data. However, if those responsible rely on AI-as-a-Service via cloud platforms, neither an in-house AI infrastructure nor specialist expertise is required. With this model, cloud providers take care of all the tasks and provide a scalable platform. For many, the logical choice is therefore cloud services and their benefits: no in-depth knowledge of AI, machine learning or data science is required within the company. There is no need for high financial and organizational development costs and technical issues can be discussed with the cloud provider.
However, it is important that the AI cloud provider's offering is scrutinized. Compliance guidelines, data protection, data sovereignty and security are minimum requirements for secure cloud solutions.
Cloud trend #2: Multi cloud and hybrid cloud
More than one cloud! This certainly applies to multi-cloud and hybrid cloud computing. This is because the services comprise more than one data cloud - and therefore offer various advantages. In contrast to the single-track strategy, they eliminate the risk of losing data sovereignty if company data is completely outsourced to a single cloud. By linking at least two cloud systems, multi- and hybrid clouds avoid this shortcoming and create benefits in terms of more flexible workloads between the clouds, better resource utilization and cost efficiency.
A multi-cloud connects several public clouds with each other - often from different providers. They can be assigned different purposes. For example, companies use one cloud as a database, another public cloud for user authentication and so on.
With a hybrid cloud strategy, organizations rely on a combination of private and public cloud. This gives them a flexible mix of cloud computing services. In both cases, a good strategy is required across all cloud environments:
Centralized identity and access management, or IAM for short, is intended to create uniformity. Consistent controls reduce the risk of unauthorized access.
Continuous data encryption - at rest and in transit - is also essential to protect confidential data.
Uniform security guidelines for all cloud providers and environments ensure protection, adherence to compliance guidelines and, above all, transparency.
Cloud trend #3: Cloud security and resilience
The cloud has many advantages. However, if companies use them without reflection, they also harbor new attack vectors. This in turn opens the door to valuable information for cyber criminals. The consequences: Data theft, breaches or deletion. It is all too easy to imagine that this not only results in financial disadvantages, but also damages a company's reputation. That's why it's more of an obligation than an optional extra for companies to ask their providers about cloud security and resilience strategies. Encryption, authentication solutions and disaster recovery plans are essential in the face of the growing threat landscape.
Companies should also create cloud security concepts for themselves in order to
to keep track of the access rights of people and devices,
to meet compliance requirements,
avoid the risk of social engineering through employee training,
to be able to identify insecure application user interfaces, so-called APIs, and
detect misconfigurations of cloud services at an early stage.
Cloud Trend #4: Edge Computing & Cloud
Accelerated data processing: this is the guiding paradigm of edge computing. Cloud and edge computing are relatively similar - with one exception. Edge computing provides services close to the device - the actual data source. This means that network services respond even faster. Data security and privacy protection are also a matter of course. However, the cloud itself disputes the issue of data storage volume.
The combination of the two therefore offers maximum added value. With an edge-to-cloud environment, companies can bring support for data-oriented real-time decisions in-house. Storing data closer to the source also reduces the latency that would be required to transfer data to the cloud. Security guidelines can be easily fulfilled at the edge. The scalability of the cloud allows edge computing resources to be adapted quickly. In addition, the combined use reduces the costs for the pure cloud application.
Cloud trend #5: Simplified cloud computing
Companies today are struggling with the IT skills shortage. No wonder many of them are longing for simplified cloud computing solutions. This desire is becoming reality more easily than expected: with low-code/no-code tools. They enable even less technically skilled employees to create applications. Scarce IT resources can thus be avoided. Processes can be implemented more easily and significantly faster by specialist departments. At the same time, organizations become agile in their corporate management, as changes can be easily implemented even at short notice.
The purchase of ready-made applications or in-house development by the IT department is thus giving way to a third, much more time- and resource-saving alternative. Cloud providers are constantly using new tools to further reduce the technical skills and capabilities required by end users. Drag-and-drop interfaces and natural language applications are two examples that could become a cloud trend in 2024.
Want to prepare for 2024 with a cloud strategy? We'll be happy to help you find the right solution!
You might also

be interested in