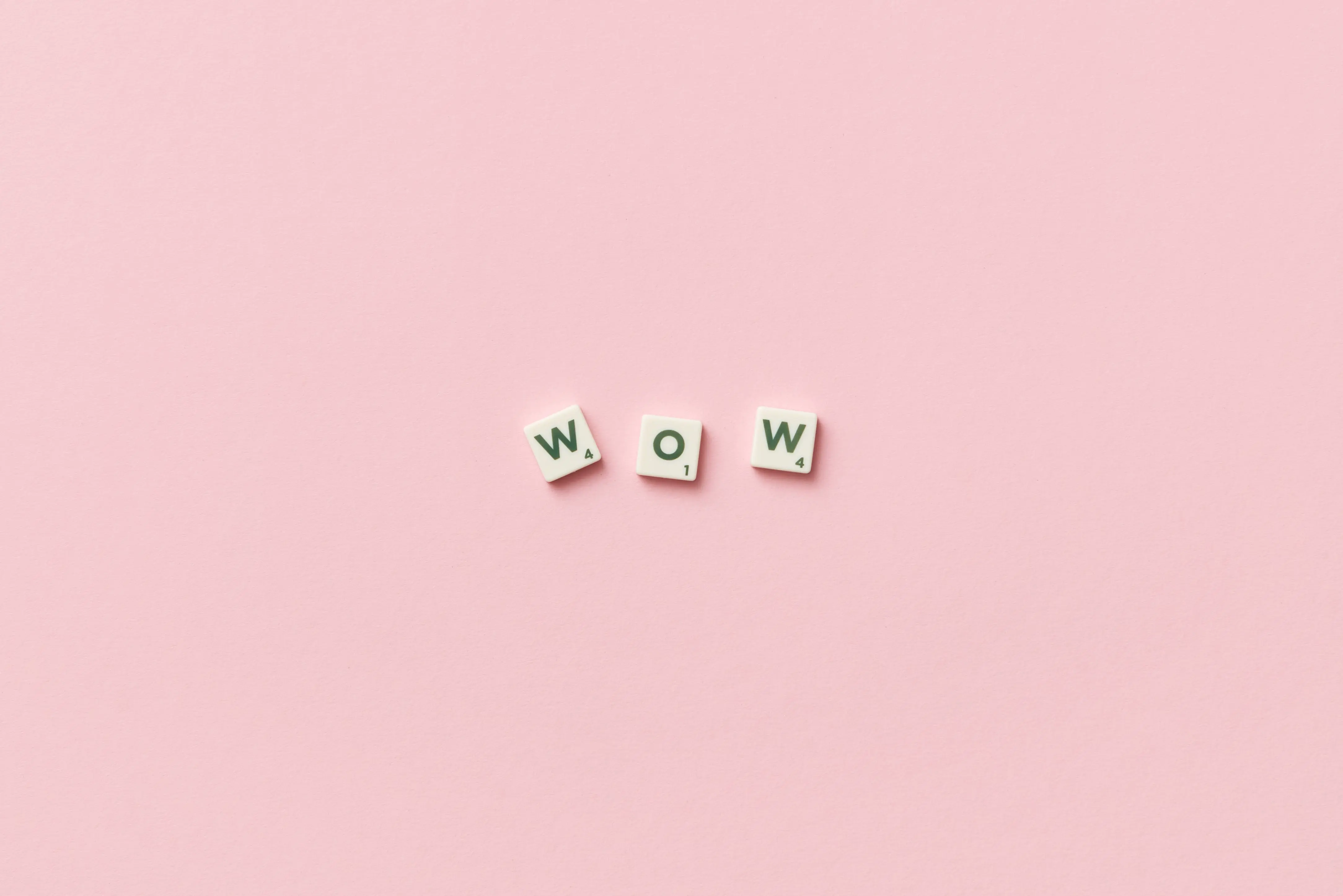 luckycloud relaunch: Improved cloud storage for maximum data security and usability
luckycloud has always focused on security, data protection, flexibility and maximum transparency. With our current relaunch, we are setting new standards for cloud storage. In this article, we present the innovations that take our solution to a new level in terms of design and usability.
With the current relaunch of our solution, we have combined the promise of all-round secure data storage management, protected personal information and flexibly configurable storage space with an even more intuitive design and optimized synchronization processes. In addition to technical enhancements, there are also some visual and functional innovations. With a uniform user design for the various end devices, users of the luckycloud solutions now benefit from even easier operation in the secure storage of their data. They can access their data flexibly from the office, from their desk at home or while on the move, because with the new Android and iOS apps, luckycloud is now also available on the move at any time.
Improved file sharing
Even easier operation and more options for sharing files and folders were further goals of our relaunch. The uniform design of the sharing menu ensures an optimized user experience on all devices. The Sync Client takes data sharing to a new level: In addition to individual files, entire subfolders can be shared with just a few clicks. Users benefit from greater flexibility and easier collaboration.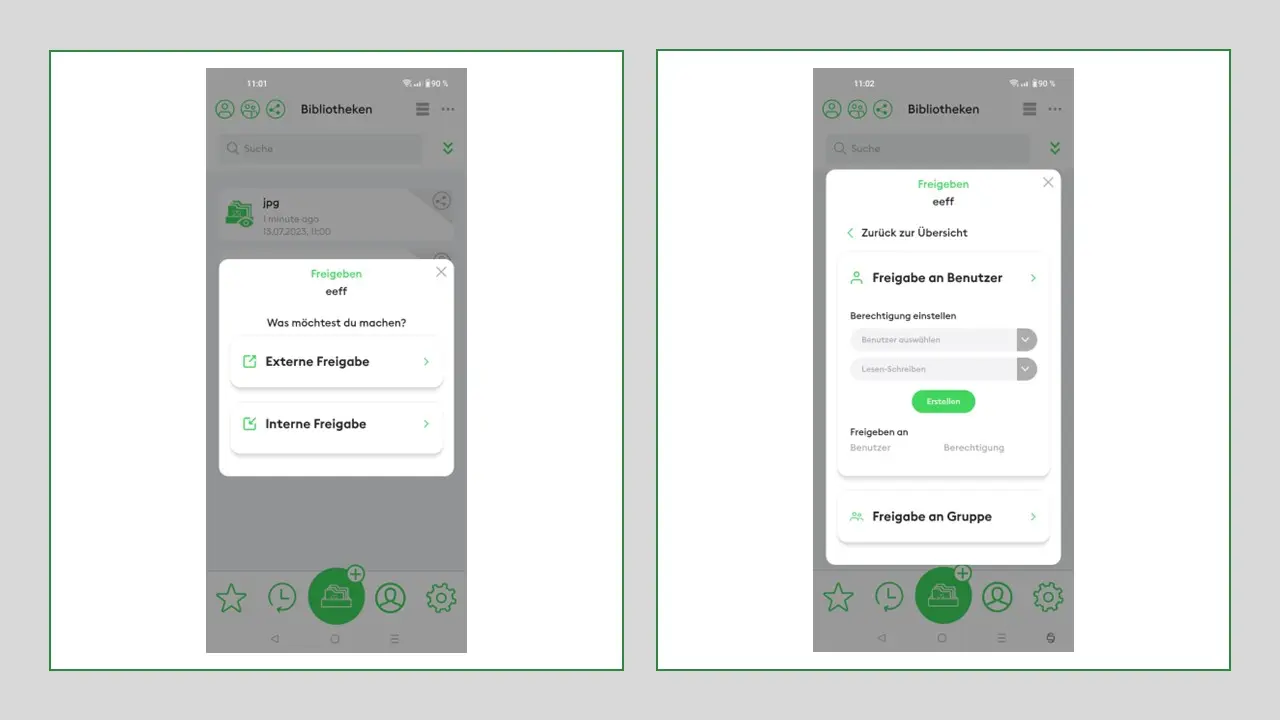 User-friendly integration
With the new version of luckycloud, there is also improved integration into the operating system with luckycloud folders, as well as a simplified login process that does not require the entry of server data. An optimal user experience begins with the initial setup. This is now even easier with luckycloud, because a setup help with an intuitive Setup-Wizard ensures an effortless start with the cloud solution. This guides users step by step through the process so that synchronization is child's play.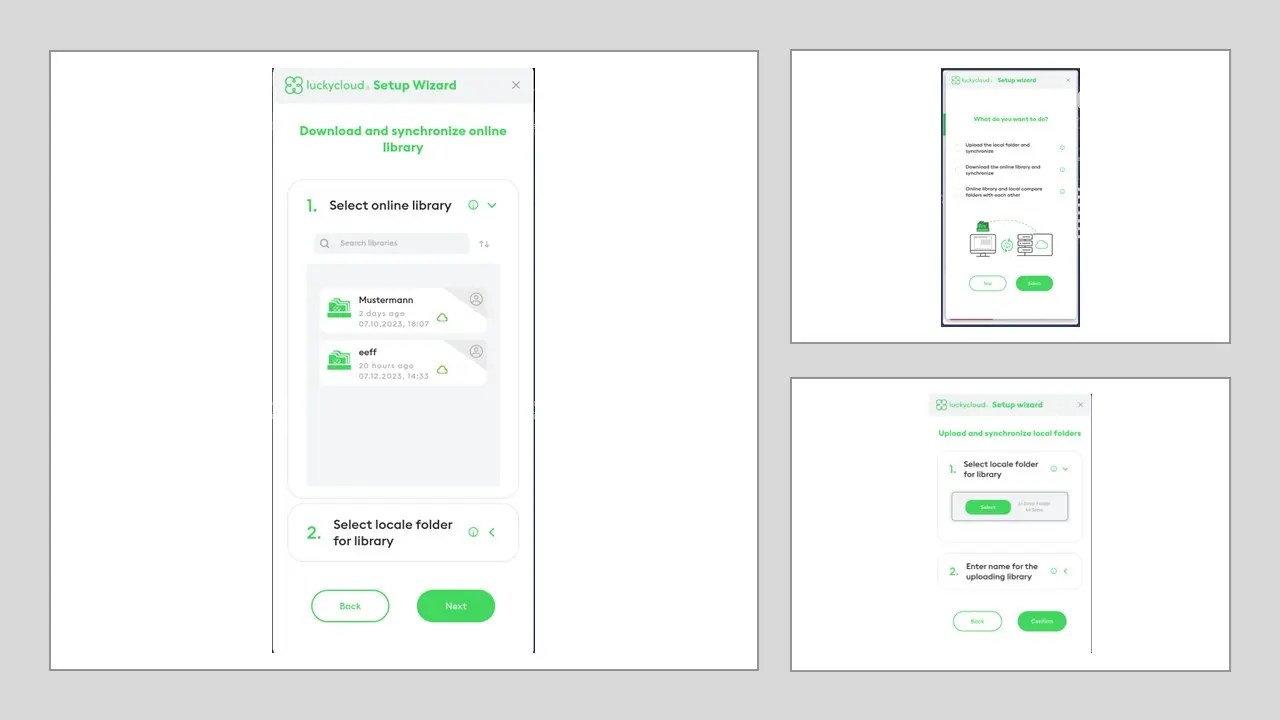 Multimedia files clearly displayed
In addition, the luckycloud sync client for synchronizing data now also includes an improved cloud file browser. This new feature enables an improved and clear display of multimedia files in the cloud. Especially for images and videos, users benefit from this optimized view, which makes navigation and organization much easier.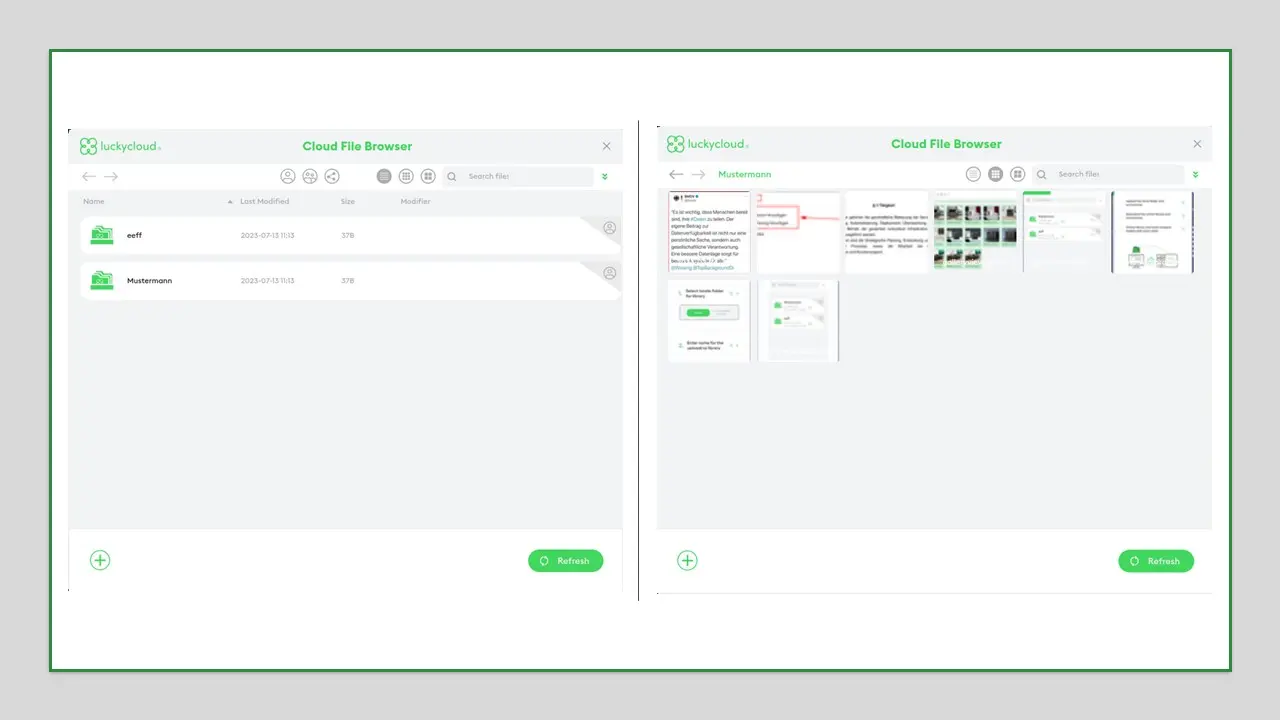 Confident communication in the team and with customers
Support chats are an important customer care channel for more and more companies. The focus here is on data protection and data security. With luckycloud Chat & Meeting , companies have the opportunity to offer support chats with their own branding and on their own server addresses. In addition to the live chat solution, companies benefit from their own video conferencing platform - which guarantees DSGVO-compliant communication according to the highest security standards.
The instant chat from luckycloud fits seamlessly into corporate communications. Users can see at a glance which of their colleagues is currently available online. This makes it possible to enter into direct dialog or arrange a video conference. Both applications fit seamlessly into the dashboard and can be ordered and configured at the touch of a button.
Dark design saves energy
For many, it is hard to imagine daily use of apps and applications without it: dark mode. The display in dark design is not only intended to save energy, but also to be easy on the user's eyes. Many users have requested a dark mode for luckycloud. We have gladly implemented this. Dark mode can now be activated for all applications with just a few clicks.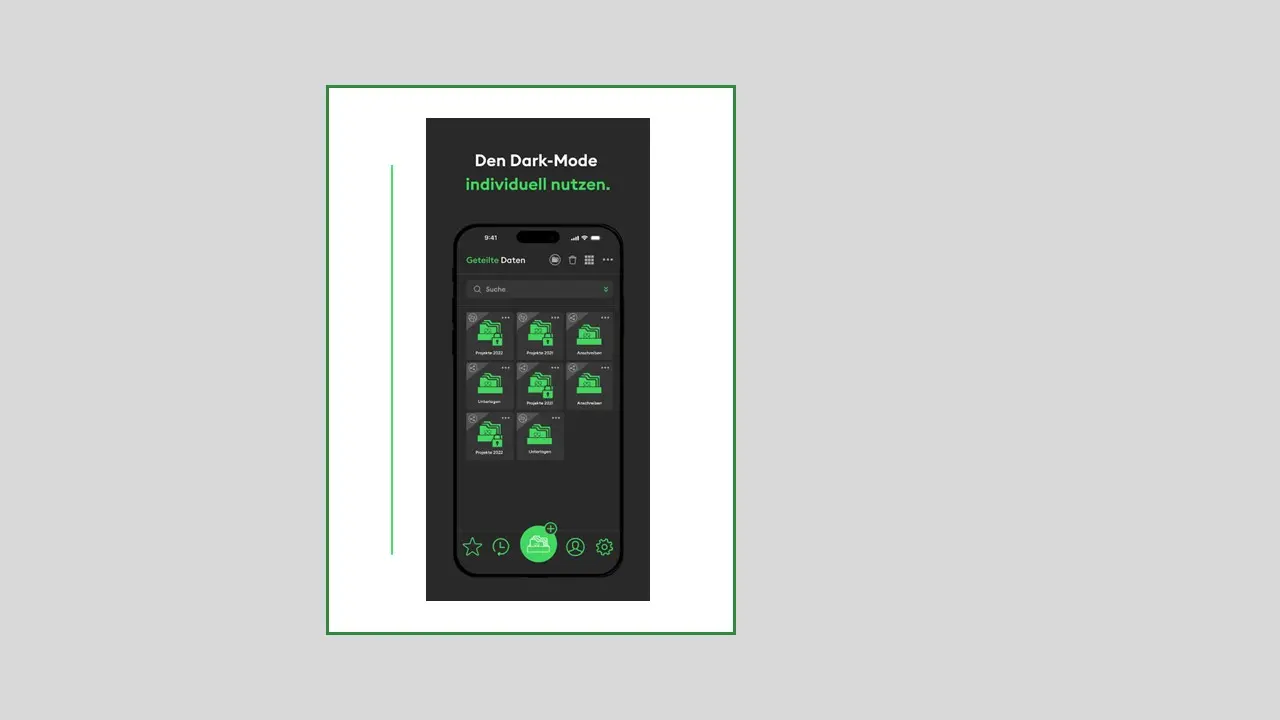 Conclusion and outlook
The new version of luckycloud offers even easier use for cloud storage, domain, email, video meetings and chat. The unified design ensures a consistent user experience across all devices. We've delivered on our promise of secure data storage management and protected information with a more intuitive design and streamlined sync workflows. A look into the future reveals that soon luckycloud customers can look forward to network drive integration that will allow them to access cloud data without having to store it locally. This saves storage space and simplifies data access considerably. With the luckycloud relaunch, we are setting new standards for cloud storage and combining the highest security standards with maximum user-friendliness.
You want to test luckycloud? Then start our consultant and find the right solution for you (and your team)! A test period of 14 days is a matter of course for us.
You might also

be interested in