Cloud services for


Individuals and companies

Cloud storage is the future - both for private and professional use. They can even give companies a competitive edge. We'll show you why, what solutions are available and which one suits you best. Benefit from the advantages of our cloud services - tailored to your needs.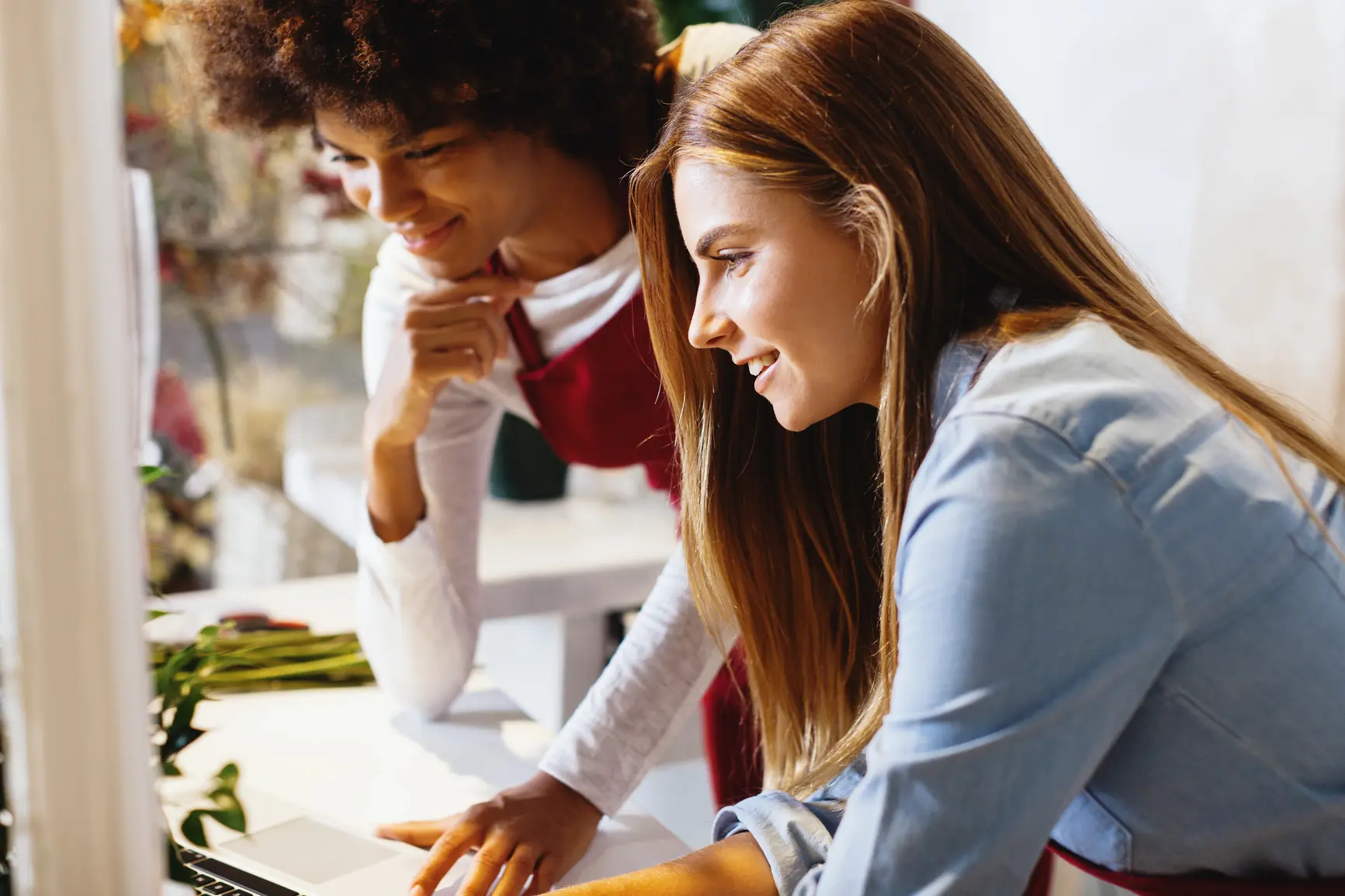 Advantages

Our cloud services
Ultrasecure
Our services provide data storage management at a level of security that no in-house IT can deliver. Compared to other cloud providers, ours also comes up with more valid arguments. The data storage is located in highly available, ISO-certified data centers in Germany and complies with all EU-DSGVO requirements. They use two-factor authentication, zero knowledge principle and open source software. Modern encryption technologies protect data from attacks by cyber criminals and unauthorized access. Each luckycloud server runs in a fully virtualized environment. If the infrastructure fails, a full-fledged replacement server will be there for you in seconds, without you even noticing the outage.
Flexible
Our cloud servers can be clustered at any time. So you can flexibly expand the storage space as needed without having to install new hardware. The number of users and the runtime can also be adjusted at any time.
Cost-efficient
The servers of luckycloud work efficiently and cost-effectively. We consistently use modern SSD data storage, which you can access via our high-speed networks with top performance. Virtualization enables low prices to your advantage.
Customized
Our services adapt to you. Use existing domains or create a new desired domain. In addition, a "white label" is possible, where the brand luckycloud does not appear. The entire cloud service then runs under the branding of your company. In addition, cloud services with admin features allow you to assign access to files and folders for different people individually.
Compatible
Do your employees and business partners work with devices on different platforms? That is what our cloud services are made for. All private data and data shared with groups can be synchronized on devices with operating systems of all kinds - whether MacBook, Linux or Windows PCs or even tablets and smartphones, for which apps are also available. You can integrate existing user databases with all accounts into the booked cloud service. Access authorizations are made via LDAP and Shibboleth, for example, but customized APIs can also be integrated.
Collaborative
Our cloud services allow you to set up separate data rooms for your own teams. You can also work on documents online with other users. luckycloud has a versioning function. This means that you can track every change to a file (texts, documents, etc.) over a preset period of time and thus, for example, undo an accidental deletion. In addition, you have the option of making folders and files available to unregistered people (for example, friends or business partners) via a link. The cloud services from luckycloud are thus ideal for collaborative work.
Sustainable
Centralized cloud services operate more energy-efficiently than traditional on-premises solutions simply because of their flexibility and scalability. We go one step further - our data centers use only green power. So you reduce your CO2 footprint even further.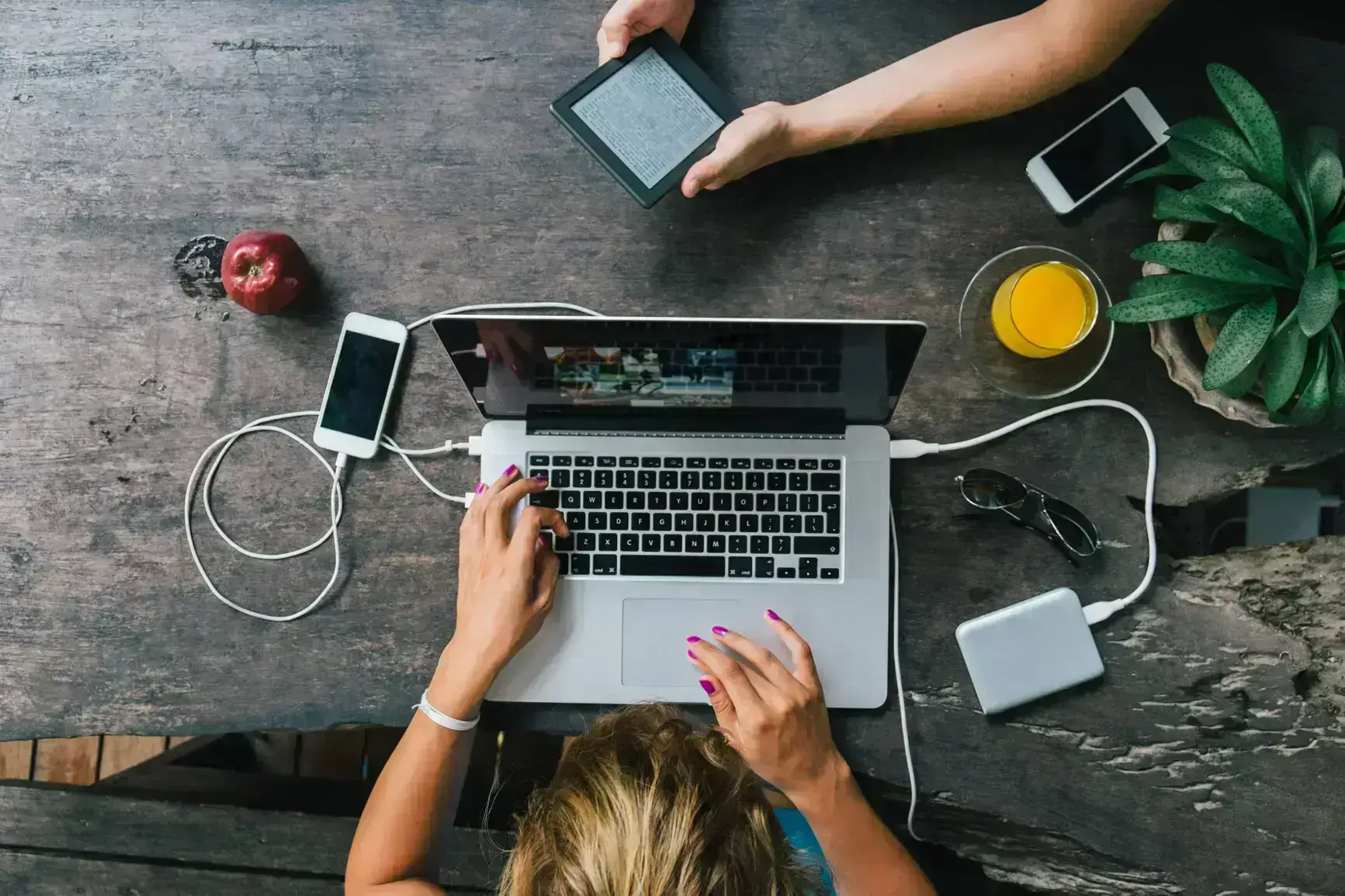 What actually is
a cloud service?
A cloud service enables local data - stored on a PC or in-house network, for example - to be outsourced via the Internet to a virtual data room. At luckycloud, this is located in highly secure data centers, which make the data accessible to authorized persons at any time.
The respective service provider is responsible for data storage in the cloud. It must ensure that the data is not lost or falls into the wrong hands. Of course, you retain full ownership of your personal data at all times.
At luckycloud, we specialize in meeting precisely these requirements. This is achieved by using encryption technologies, firewalls and secure access mechanisms. Furthermore, we ensure redundant data storage so that no data is lost due to hardware failures. This means that data is much safer in the cloud than on a local server, which expensive specialist staff have to constantly maintain and service.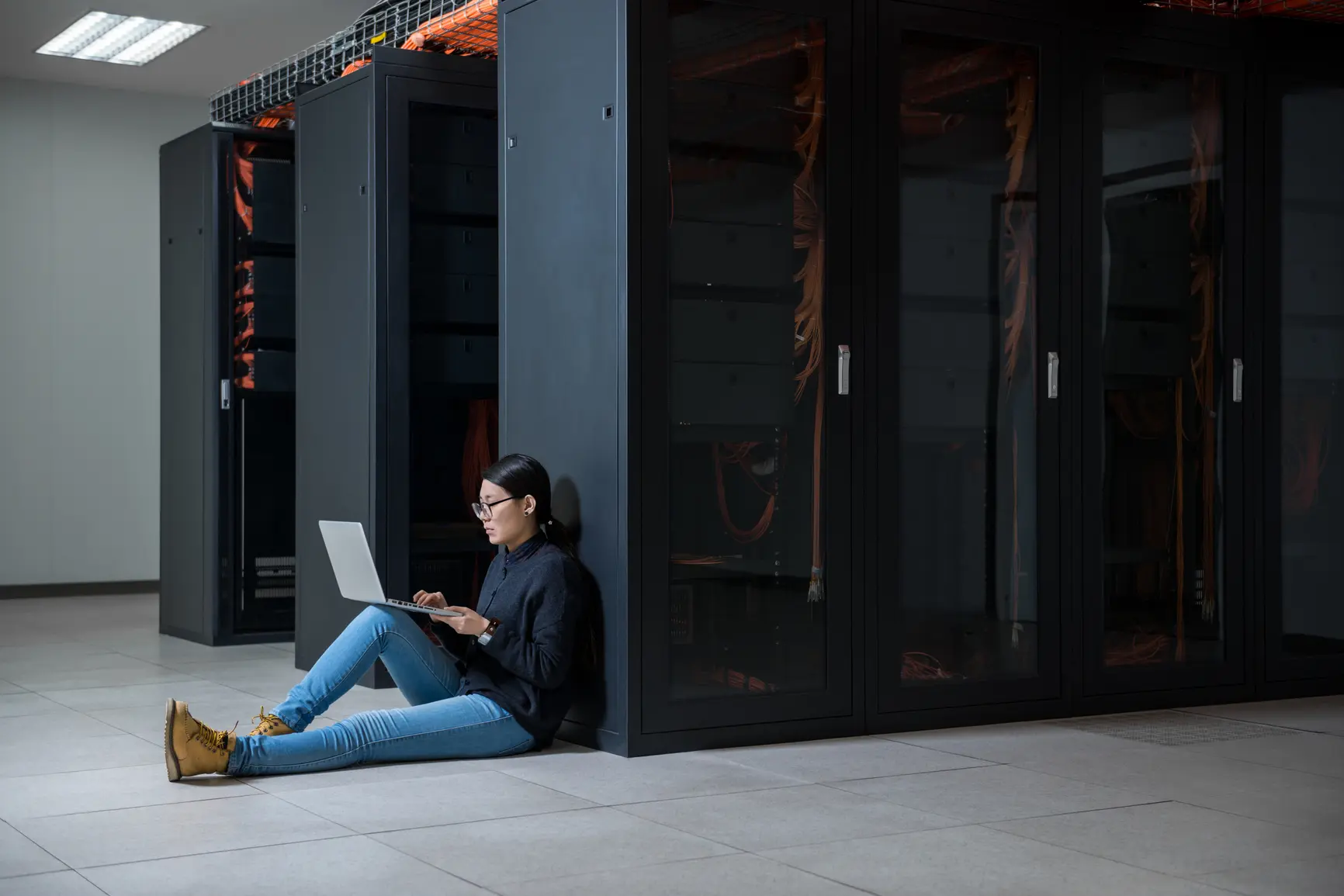 How does it work?


Cloud services

The technical basis in cloud computing is the cloud infrastructure (Infrastructure as a Service, or IaaS for short). This includes servers as data storage and the associated network connections. Cloud platforms are built on this (Platform as a Service, or PaaS). These are primarily used by software developers to develop online programs. For this purpose, the PaaS provider provides frameworks that support software development.

For users:inside, the cloud application level is relevant (Software as a Service, SaaS). The programs no longer run in installed form on a PC as in earlier times, but are made available online via a web browser. This makes it possible, for example, to "rent" software in a subscription model from corresponding providers. The software itself runs inexpensively on a cloud server. So you no longer have to set it up individually on different devices.

All you need is an Internet-enabled end device with a web browser. In addition to a common PC with any operating system, this can also be mobile technology equipped with suitable cloud apps.
Cloud architecture with

IaaS, PaaS and SaaS

SaaS

Cloud applications

Software as a Service

PaaS

Cloud platforms

Platform as a Service

IaaS

IaaS

Cloud infrastructure
Various types
Of cloud services
In the area of cloud computing, there are various types that differ from one another in terms of structure and operation: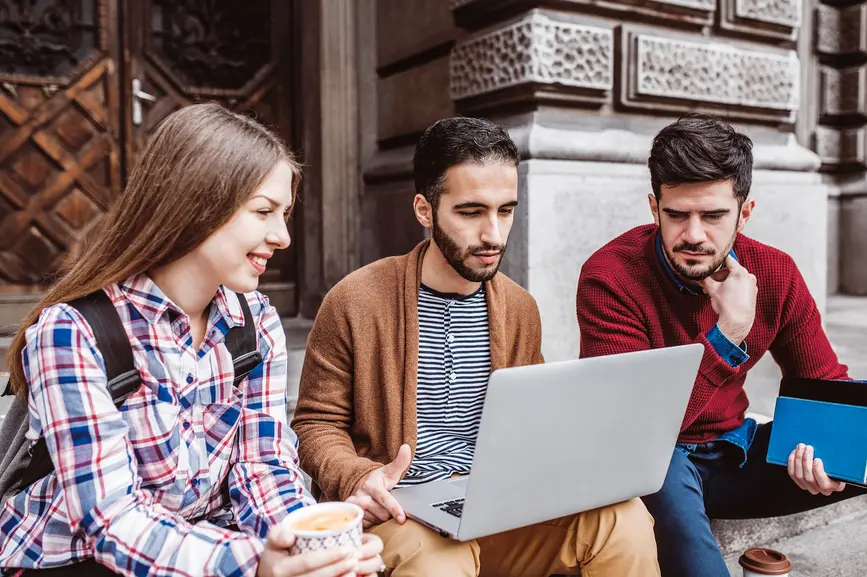 Public

Cloud

The public cloud is a cloud service that provides computing services online in a protected manner and makes data accessible to specific individuals. In this way, files and documents can also be shared with external people. Well-known examples are webmailer services or online text processing.

At luckycloud, public cloud applications with different models (cloud for individuals, teams and companies) can be realized professionally and your data is secure at all times.
Go to our cloud services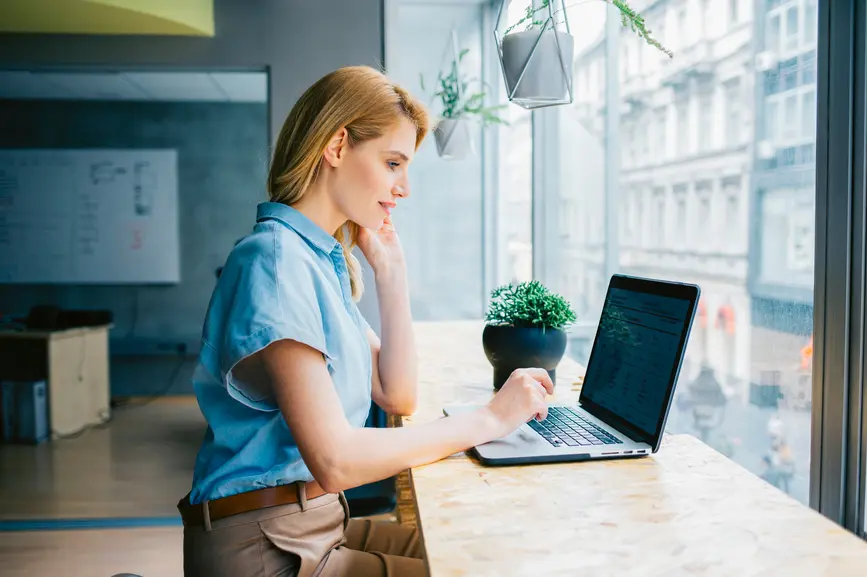 Private

Cloud

A private cloud environment promises a high level of control and security: Unlike the public cloud, the private cloud is not accessible to the general public via the Internet. It is operated exclusively for individual organizations such as companies or public authorities.

The storage server provides cloud-typical applications, such as a freely scalable IT infrastructure (IaaS) or maintenance-free software (SaaS), which can be accessed via the web browser. However, the data does not usually leave the premises in the process.

The disadvantages of this cloud model are that Internet connection bandwidth is usually low and it is costly to operate.
NAS-Configurator
You can easily configure and order a NAS server at luckycloud. We prepare everything and send you the device completely set up and ready to go.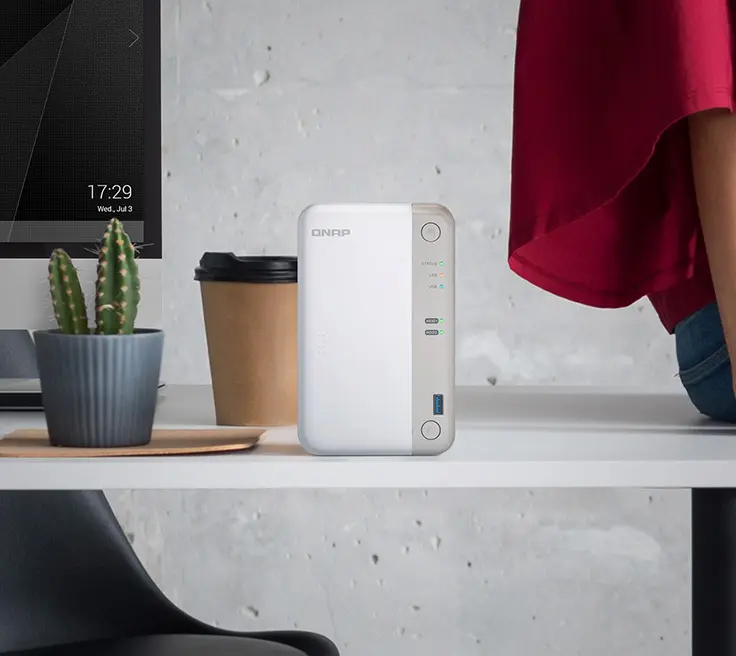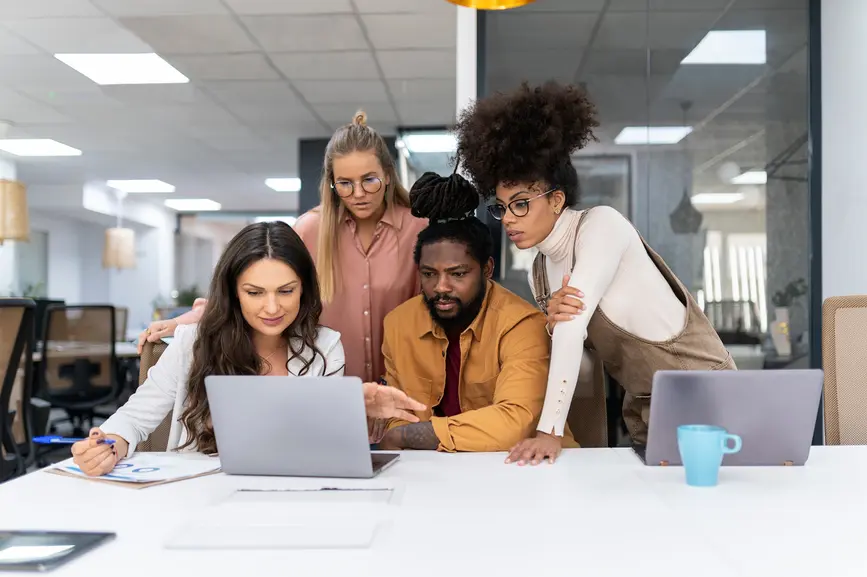 NAS-

Configurator

A hybrid form of private and public cloud is the hybrid cloud. While publicly accessible data (with an authentication process if necessary) can be accessed via the Internet for writing and reading, you store data protection-critical content and applications in-house.

The challenge here lies in the consistent separation of all business processes into data protection-relevant and less critical workflows. The hybrid cloud is often a combination of public cloud - such as luckycloud for general business processes - and private cloud - for backups and archiving important data on the local NAS server.
Our hybrid cloud

Conserves resources

With our offers you can realize a hybrid cloud by connecting your NAS device for local data storage with an online storage of luckycloud. The cloud can be used classically collaboratively (NAS Sync) or, for example, as backup storage (S3). A combination of these services is also possible.
To the hybrid cloud
Public cloud services

from luckycloud
luckycloud


One

luckycloud One is a classic cloud storage for single users with the plus of security and flexibility. Whether it is personal data, documents, backups or photos on your smartphone: you can easily outsource all of this to your cloud storage space. If you wish, this can also be done fully automatically, for example with the photo upload function in the smartphone app.
Go to luckycloud One
luckycloud


Teams

luckycloud Teams is the perfect entry-level package for small to medium-sized workgroups and companies of up to 30 people. Triple encryption ensures maximum data security. The number of users and the storage space are freely scalable, as with the other cloud variants. You only pay for what you really need.
Go to luckycloud teams
luckycloud

Business
luckycloud Business stands for efficient and collaborative work in the company. Add as many employee:s as you want. You can organize yourself in groups and map the company in digital form in the cloud - of course with the highest security standards and individual access rights.
Thanks to the practical admin panel, functions as well as user roles can be assigned and data easily managed at any time. Here you can see, for example, who accessed files when and where. In addition, companies can use luckycloud Business to take over existing data systems and structure them even more efficiently.
About luckycloud Business
luckycloud
Enterprise (Plus)
luckycloud Enterprise and luckycloud Enterprise Plus belong to the top class of our classic cloud products for self-employed individuals and companies. It offers the widest possible range of functions. Company members and external user:s can be served equally with sync functions. Thanks to white label, the private cloud can be implemented with its own front end and domain according to the company internal specifications.
Enterprise Plus offers you additional functions such as a virus check, activity overview of employees and several separate data rooms for end customers or resellers.
To luckycloud Enterprise & Plus
Design and order or test your service now
Total costs / month
Total costs / month
Total costs / month
Total costs / month
Design your communication

now
Total costs / month
Design your communication

now
Total costs / month
Total costs / month
Frequently asked questions

Questions
What data can I store with cloud services?
In the cloud, you can store all kinds of data - for example, documents, photos, videos, presentations or large CAD files - and access them regardless of location.
What are the advantages of cloud services compared to traditional local IT infrastructure?
Who hasn't lost their beloved photo collection or important documents because a hard drive stopped working or storage media such as USB sticks or CD-ROMs became unreadable due to their age? None of this will happen to you with modern cloud storage. In the 1990s and 2000s, companies still needed in-house and costly server farms to maintain their corporate IT infrastructure. Today, they can outsource mission-critical data to data centers. Professional providers like luckycloud know how to effectively protect data from operational failures and attacks by cyber criminals.
Why should companies use cloud services if they already have IT infrastructure and resources (server, admin, database, etc.)?
Companies that use a cloud in addition to their own IT infrastructure are more flexible and thus save resources and costs. This is relevant, for example, if you need more storage space at short notice for dedicated, time-limited projects. At the same time, you benefit from the best IT infrastructure at all times.
How big should online storage be?
That depends on the number and size of the files you want to store. Photos or videos in high resolution, for example, require more storage space than PDF documents. With luckycloud, you can adjust the storage space to your needs at any time.
What role will cloud technologies play in the future?
The future of the cloud started a long time ago. Whether in municipalities, government agencies, school education or healthcare: Cloud services can be found in all industries and facilitate daily work. The digital transformation has been in full swing for many years, so it is no surprise that cloud services are playing an increasingly important role in both large corporations and SMEs, as well as in the private sector. Be a part of it and test our cloud services 14 days for free!