Communication tools


for companies

Optimize the workflow in the team

Today, hardly any company can do without tools for internal and external communication. This applies not only to large corporations, but also to start-ups and SMEs. At the latest with the spread of home office working, e-mail and telephone are no longer enough - today chat, video conferencing and shareable calendars are more in demand than ever for the management of project teams.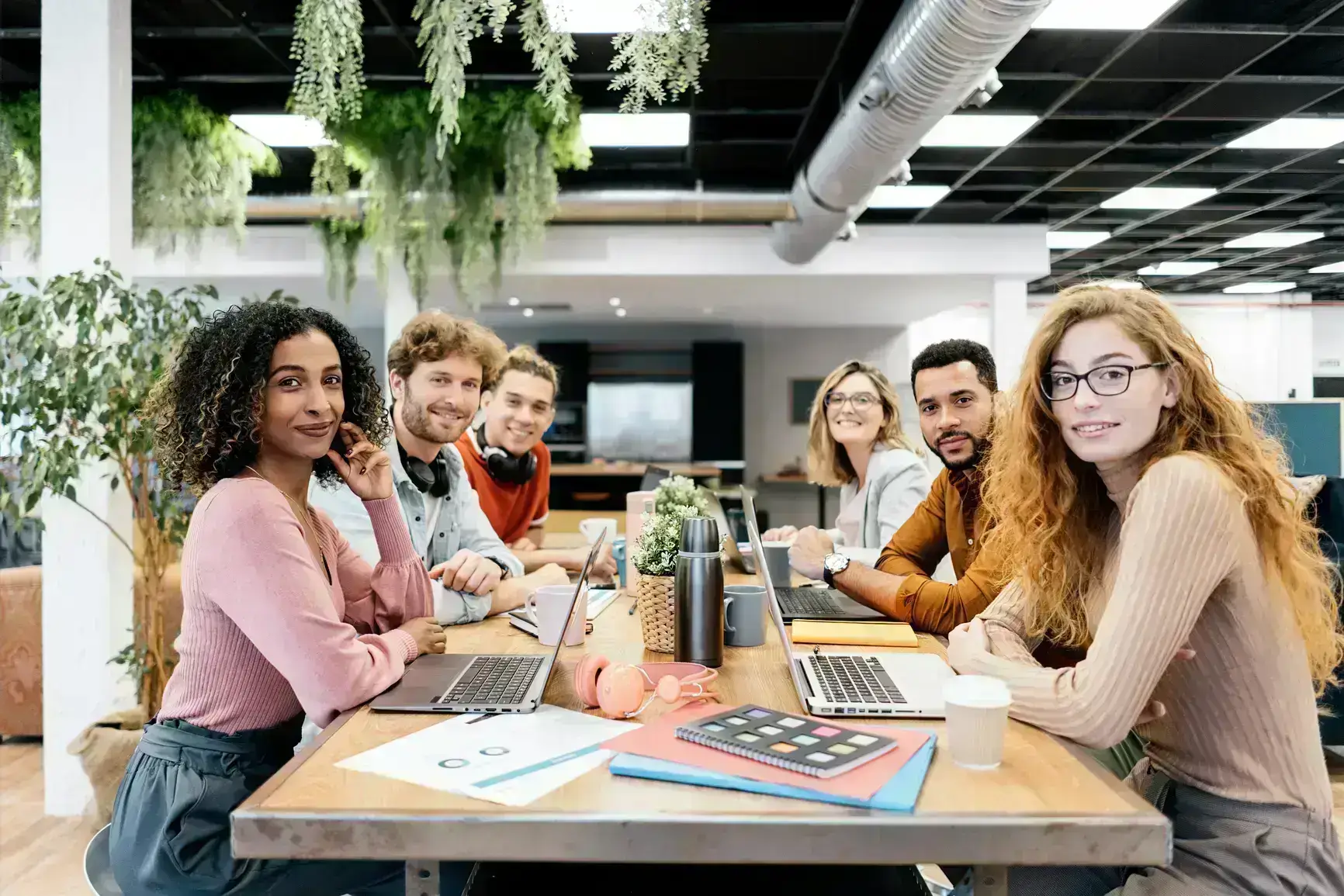 Why are communication tools


so important for companies?

If you work in a company where location-independent and time-sovereign work also play an important role, you are probably familiar with the following: It's hard to get the people who need to work together on a project to be present at the same time. But working from a home office also brings challenges. Solutions are needed that enable seamless communication for project team members. This is precisely why luckycloud communication tools were created, which noticeably simplify productive teamwork.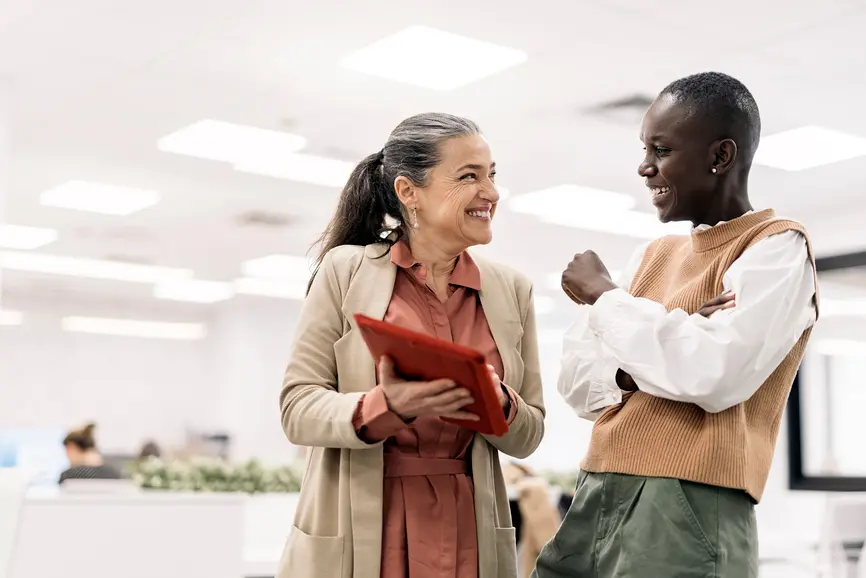 Exchange between


Promote employees

In-house communication is one of the most important factors in strengthening teamwork among colleagues and also ensuring a value-oriented working atmosphere. Modern communication tools promote exchange between employees. This ensures transparency and team spirit and ultimately promotes the success of the company.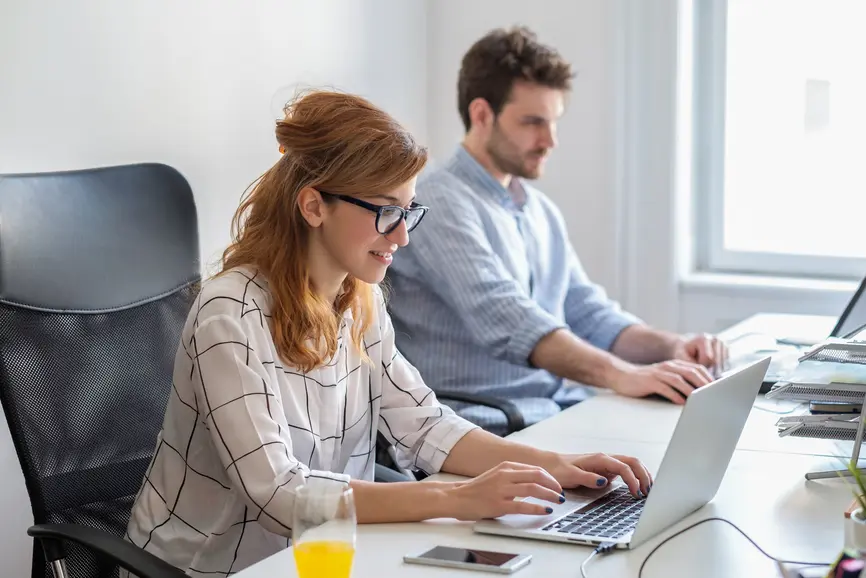 Cooperation simple


and design safely

The luckycloud communication tools simplify internal collaboration as well as efficient exchange with partners and customers. Security always comes first: Your communication remains a private matter, including hosting in accordance with German data protection law.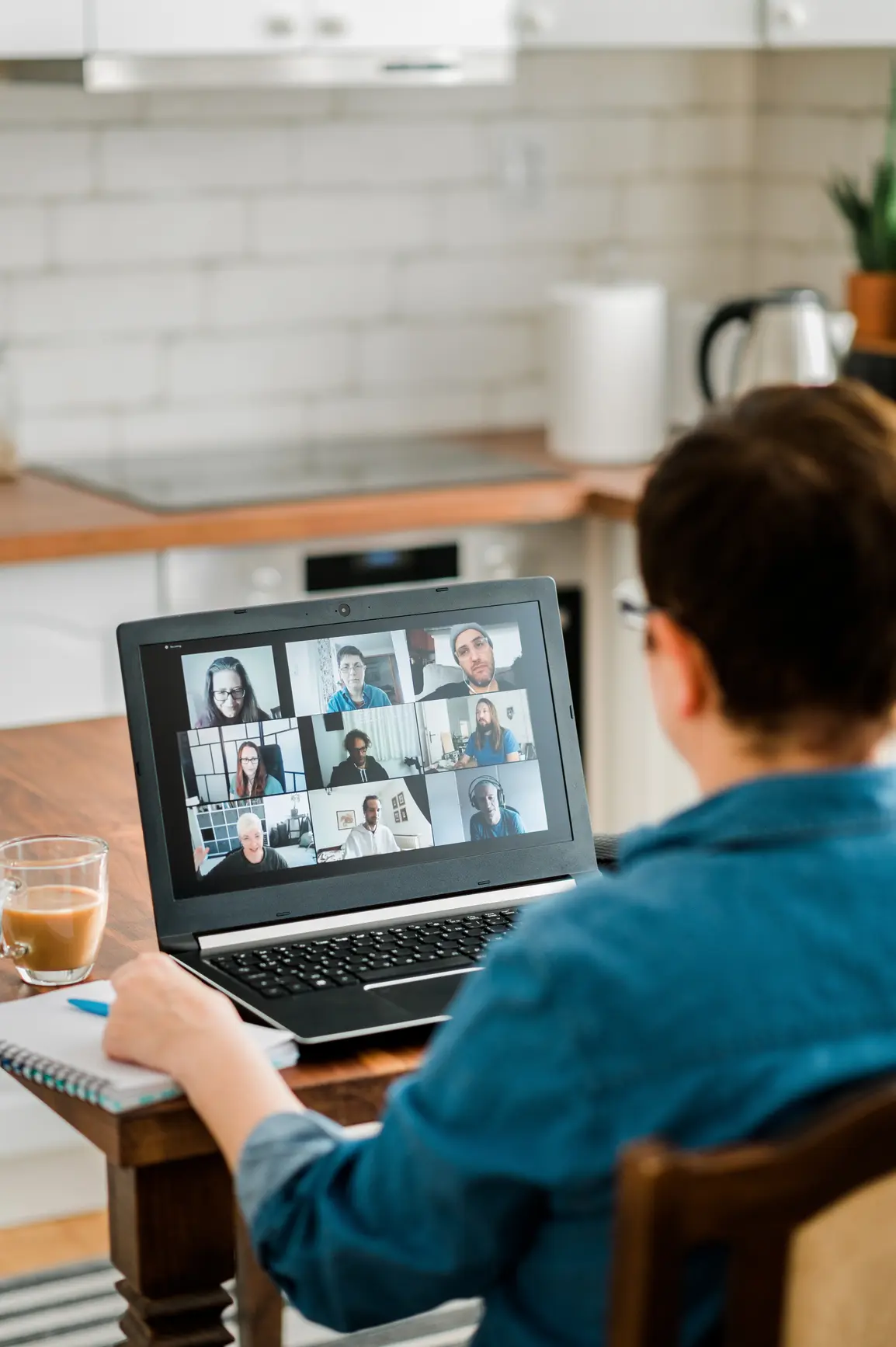 The ideal communication tools


find for your company

Before you decide which tools you want to introduce in your company, you should consider which functions can be used sensibly. This depends, among other things, on the size of the company. The following questions can help:
Are emails enough, or are text-based short messages in a messenger necessary?
Does the team need tools for internal, or also for external communication?
Do you videoconference frequently with your team?
Are all team members in the same location or are they spread across multiple locations?
Do you do a lot of work in your home office?
For all these cases, luckycloud offers the right tools. It is important to listen to the needs and wishes of the team to understand which offer is the right one.
Find out what your team wants and which form of communication is most suitable for which business processes. Then you can select the right communication tool with your employees. Of course, we at luckycloud can help you with this - feel free to send us a message using our Contact form or just give us a call!
luckycloud Mail & Calendar:


Classic tools for corporate communication

Emails are the classic of business communication and still relevant even with the introduction of new digital tools. This is not surprising: e-mails offer you the possibility to send messages and documents around the world in seconds - completely independent of the e-mail provider. luckycloud Mail & Calendar offers you additional functions that bring numerous advantages for your company.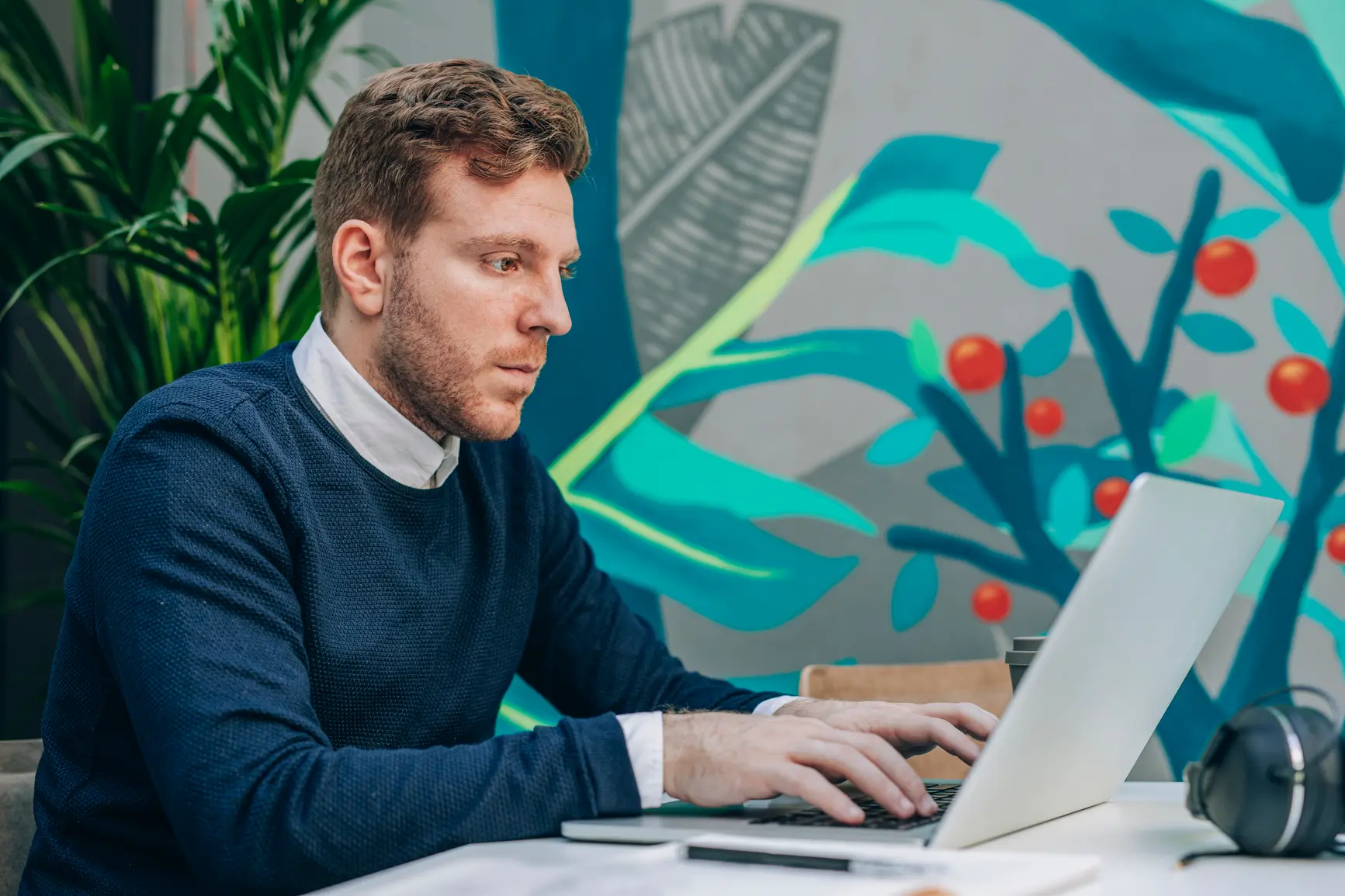 The overview

keep

Keep track of emails, appointments, contacts and tasks in a single tool: With luckycloud, you get an online calendar included with the email inbox, which allows automatic synchronization of all end devices. This allows you to set joint appointments and share entries. Maintaining and managing contacts with your colleagues and customers has never been easier! Best of all, you can access it wherever you are.
Individual

customize

luckycloud Mail & Calendar is extremely flexible: You can adjust the required storage space according to your needs and design the appearance individually. You can design the interface of the web interface according to the CI specifications of your company: This promotes customer loyalty and contributes to a strong brand image.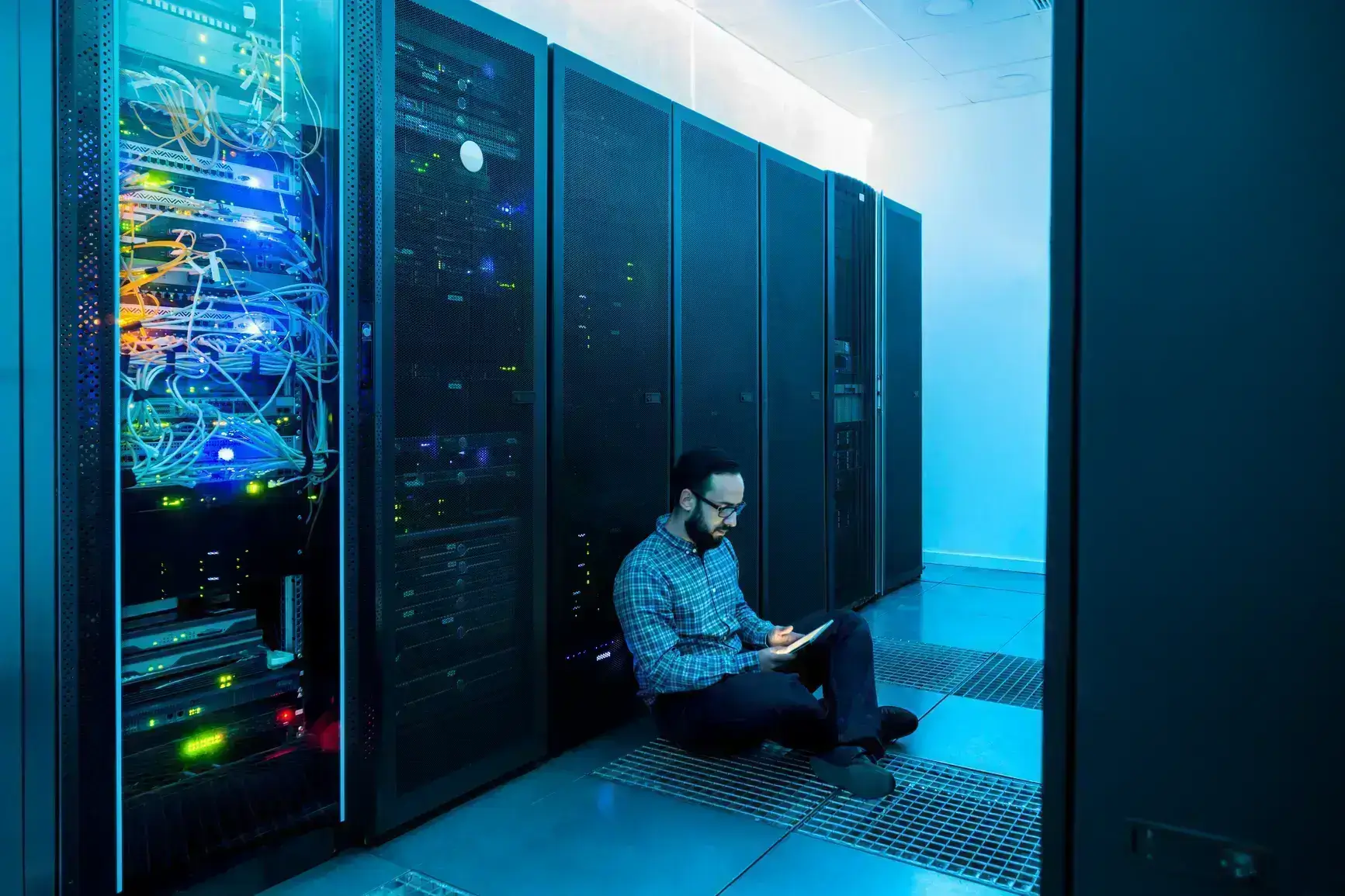 Security

ensure

Modern encryption technologies and security features ensure that no private and certainly no company data can fall into foreign hands. Your email communication therefore remains completely in your hands. The entire service is hosted on encrypted cloud servers in our own data centers on German soil: DSGVO compliance is therefore guaranteed.
With luckycloud, you get a cloud-based mail and calendar package for as little as €1, consisting of a 1 GB mailbox that can be flexibly expanded. Users can access and share messages, calendars and contacts with any standard email client as well as iOS and Android smartphones.
Learn more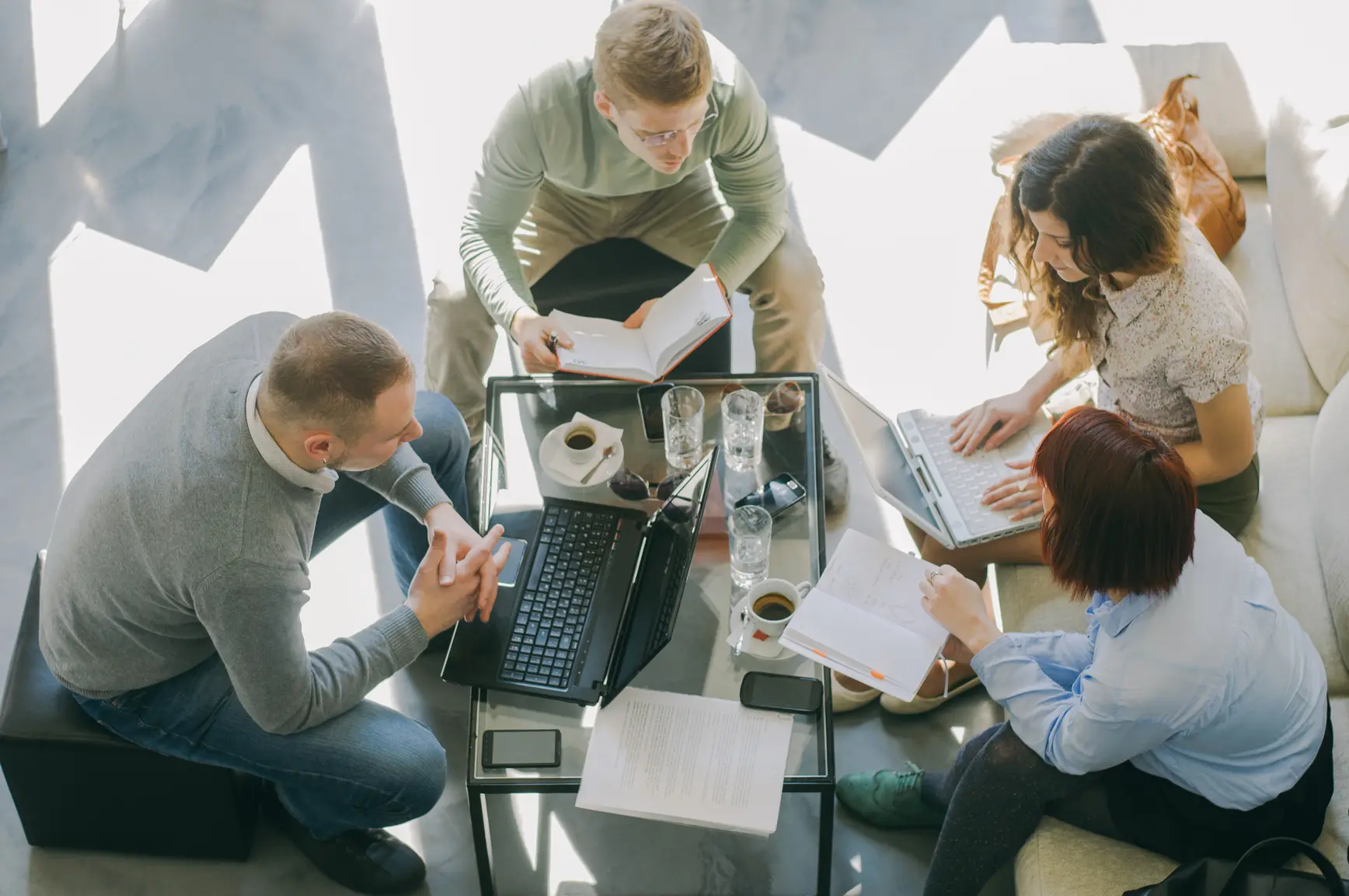 Chat & Meeting:


Practical tool for real-time communication

At least since the start of the Corona pandemic in 2020, there has been a significant increase in remote business communications. Companies have recognized that chats and video conferences are essential for effective team communication.

After all, e-mail alone is sometimes not enough for fast and seamless communication. Other tools are needed for this. Instant chats and meetings bring with them completely new possibilities and advantages that people today no longer want to do without.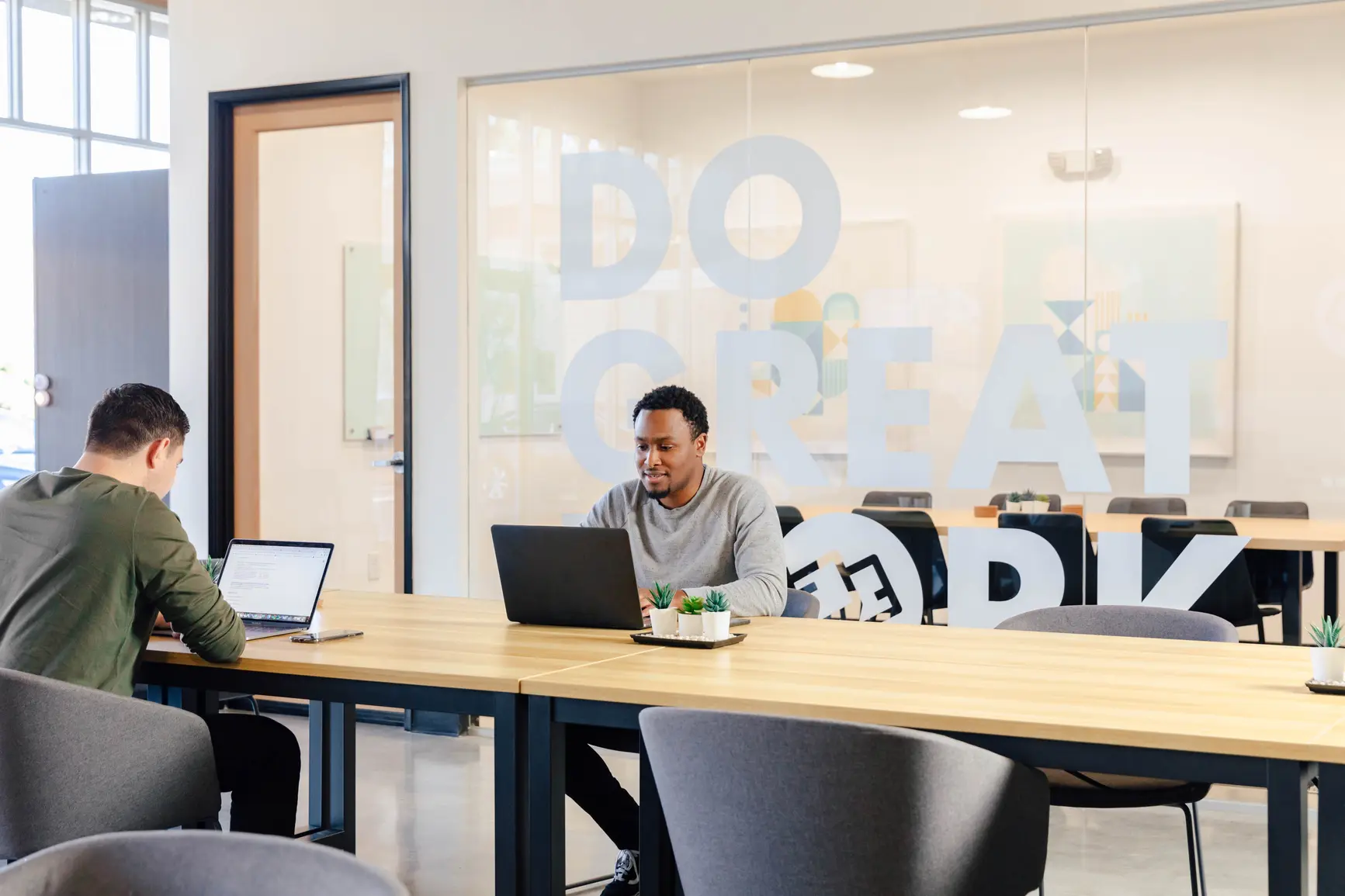 Communication

optimize

Instant chats and video conferences facilitate the organization of tasks, planning and agreements. The tools are essential in several respects. On the one hand, they are an indispensable tool for one-to-one communication with employees in the home office, in order to clarify questions quickly and to move projects forward quickly. On the other hand, they make a significant contribution to strengthening and motivating the team.
Thanks to private conversations as well as group chats, all project participants can be informed about the current status, so that each individual feels involved.
With a video conferencing system, you can hold meetings with your entire team. This strengthens the feeling of connection, even if you can't meet in person for a variety of reasons.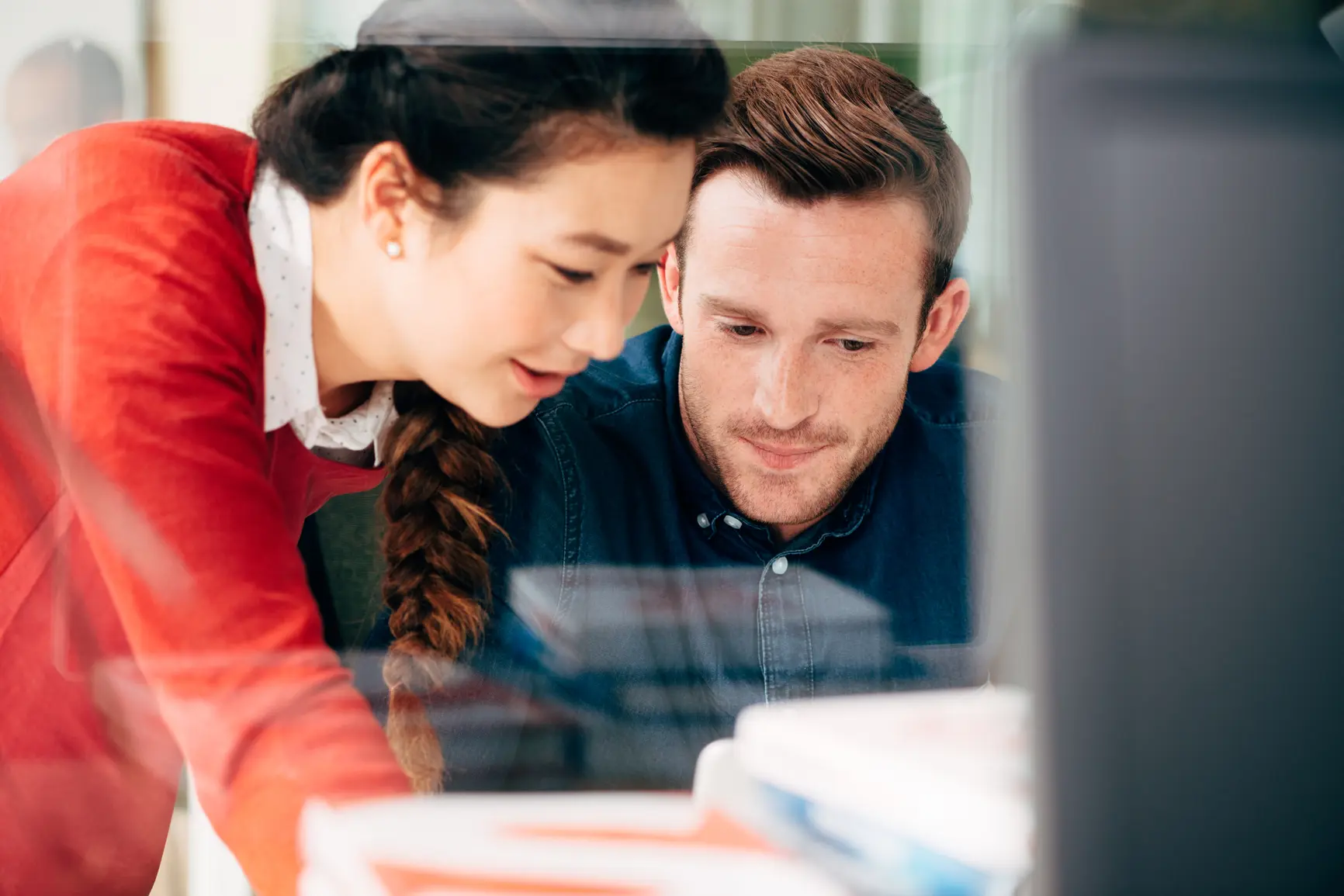 Trust

promote

Video telephony in particular helps customers and teams gain trust more quickly than with a phone call. Body language or simply a smile contribute to this. You`ve probably noticed that a video chat is more relaxed than a phone call: simply because you can see how the person you`re talking to reacts. This makes the interaction far more pleasant and productive. And last but not least, names get a face and (not only) a voice during a video conference.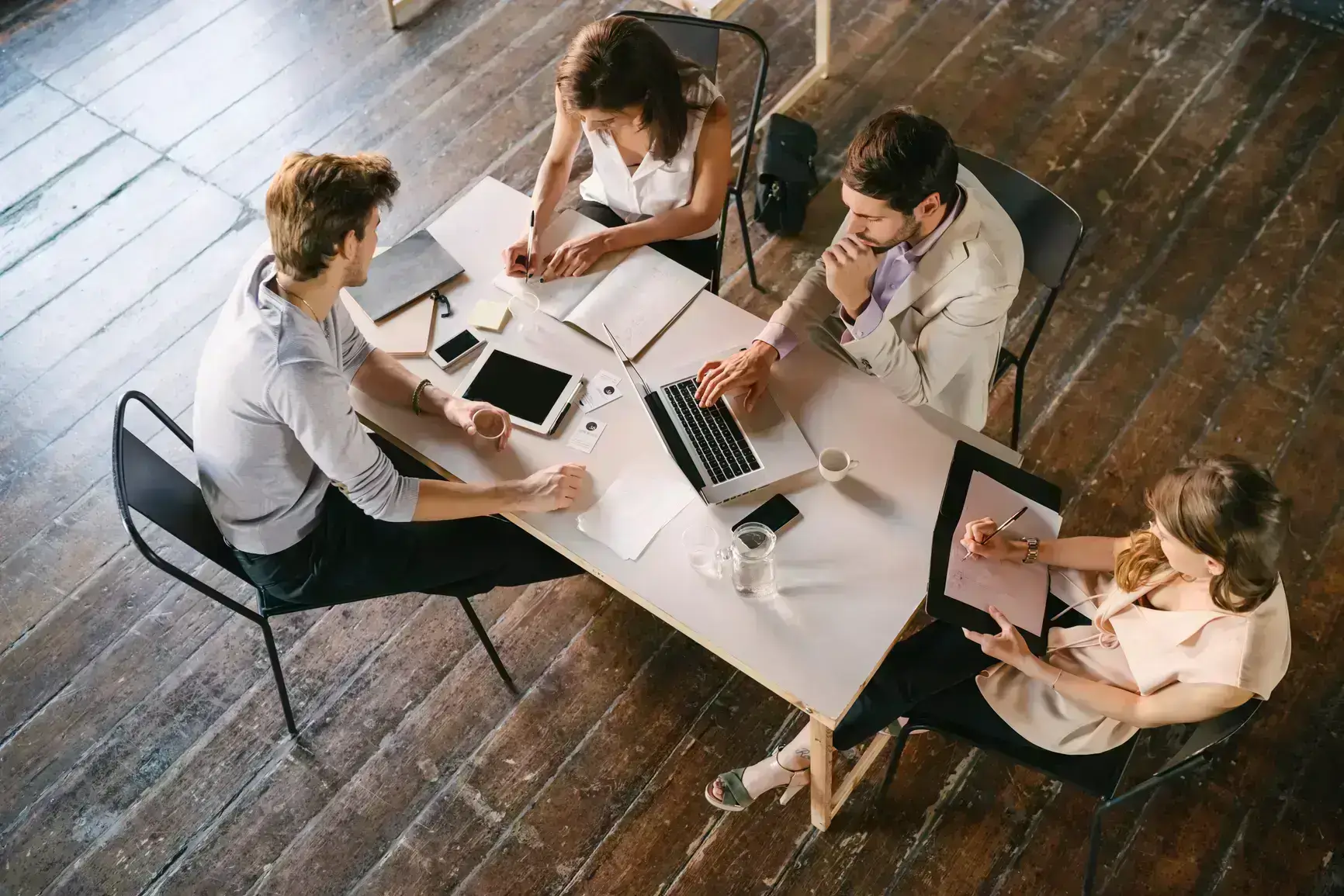 Productivity

increase

Via chat, it is much easier and faster to clarify questions and share new insights with each other in real time - no matter, no matter where the project participants are located. This enables efficient collaboration across different locations. A modern video conferencing system offers an additional, useful addition here.

luckycloud offers far more functions here than "just" seeing and hearing each other. There is the option of viewing slides, documents, images and even videos together, sharing one's own screen and holding presentations. Likewise, other features are available, such as creating polls and collaborating on writing during an online video conference. This makes for productive conversations as well as better participant engagement.
Resources

save

Have you ever thought about how meetings can save a company travel costs? A face-to-face meeting incurs costs for travel, flights, accommodations, etc. In addition, employees cannot go about their daily business while they are away. All these cost factors are eliminated if the communication structure in the company is smartly managed.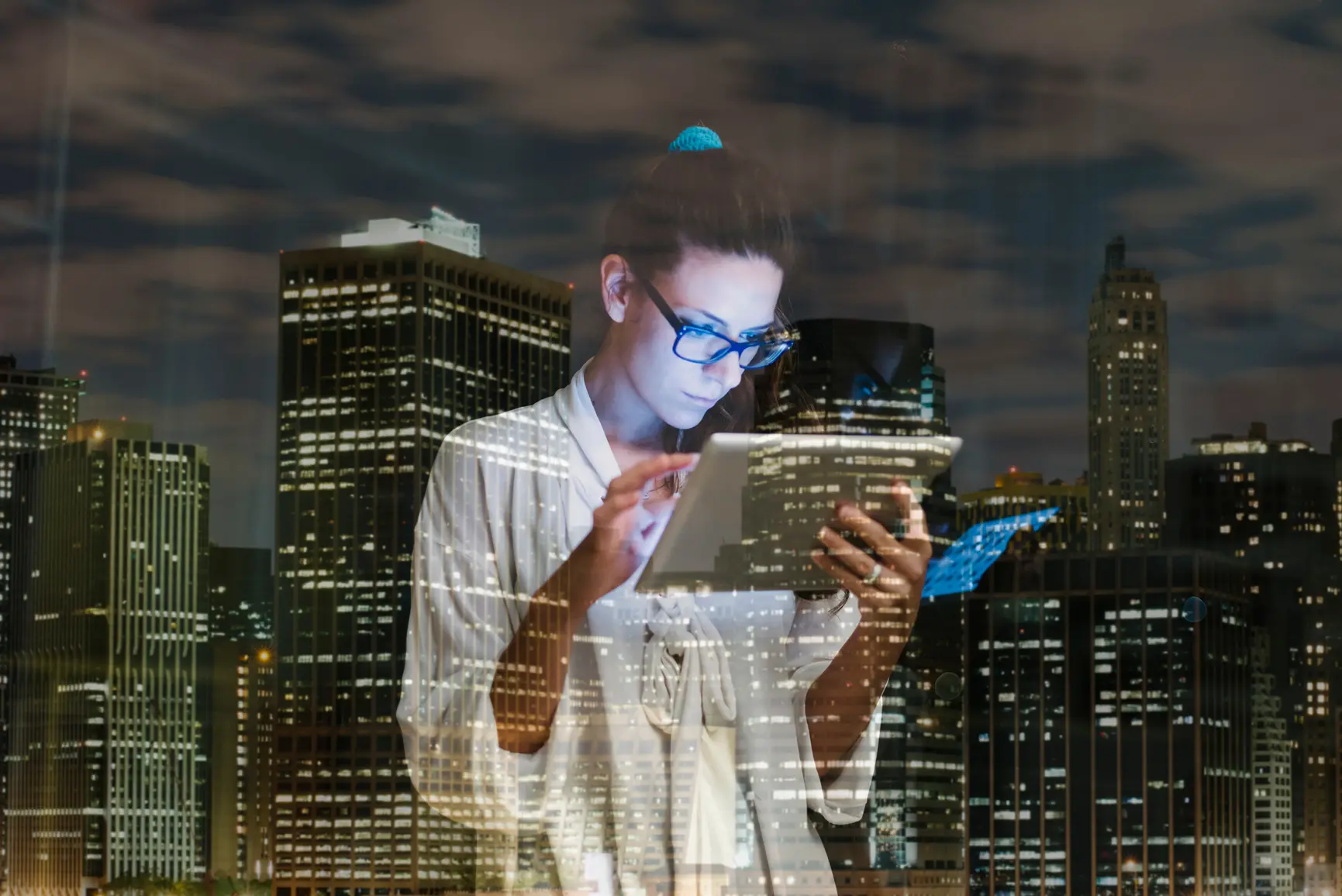 Safe

communicate

luckycloud not only simplifies internal communication, but also ensures that it is protected at all times. All solutions are based on open source software and third parties cannot view them at any time thanks to strong cryptography. Furthermore, neither the data nor the messages are analyzed, evaluated or monetized.
The Instant Chat from luckycloud fits seamlessly into your corporate communication. You can see at a glance who of your colleagues is currently available online, can quickly enter into direct dialog and arrange a video conference.
This is not only practical, but important for every company, for example, to quickly clarify questions about current projects. In addition, the luckycloud communication tools are cloud-based and therefore available around the clock. DSGVO compliance is also a matter of course here.
Learn more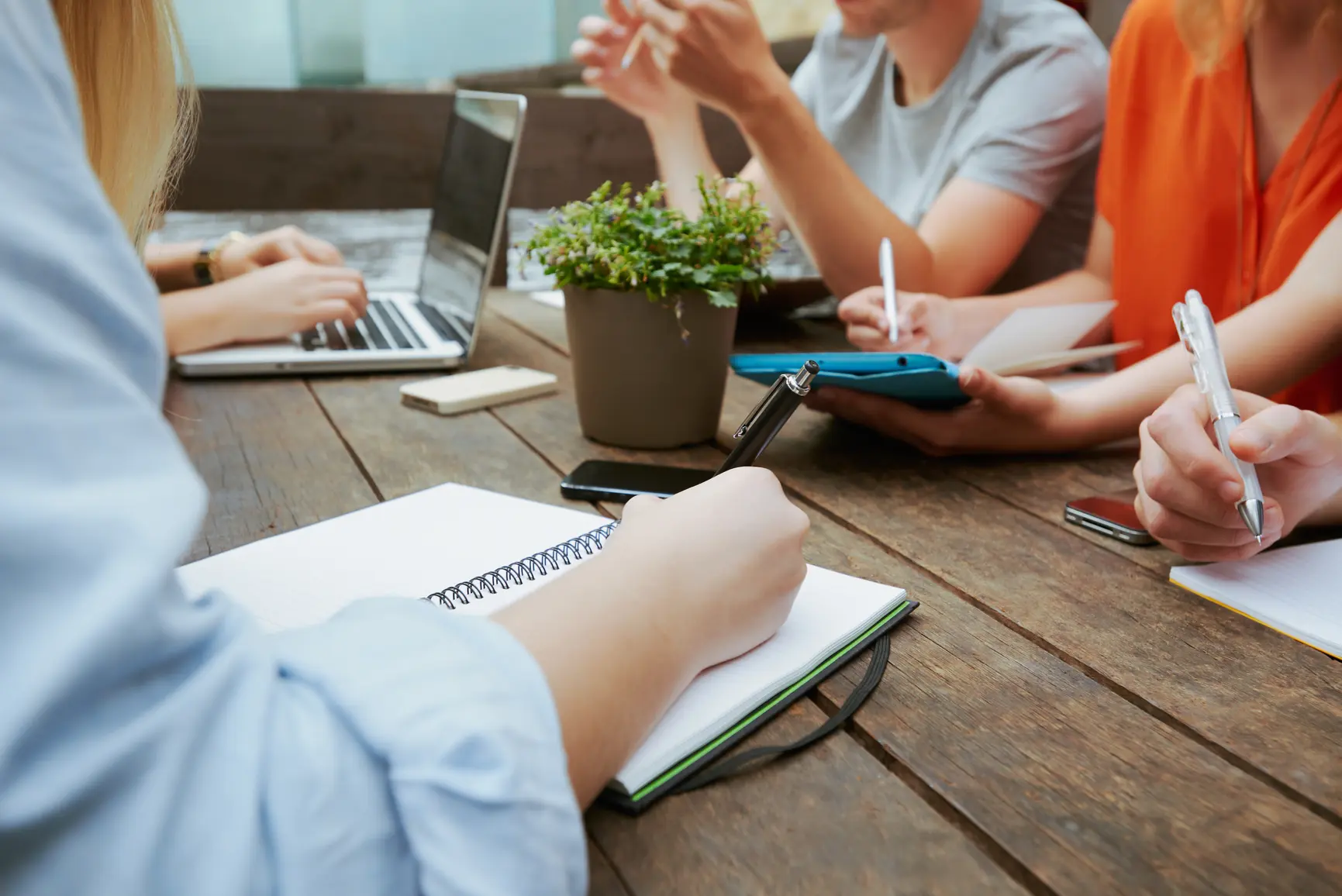 Communication tools from luckycloud


contribute to the success of the company

When teams sit together in one place, collaboration is usually easier and it's easy to talk and share ideas. With remote teams, who may be in different time zones, it's not so easy. This requires solutions for functioning real-time communication to avoid misunderstandings and to clarify questions quickly.

Communication tools help simplify conversations and overcome the challenges of team-oriented everyday business. In business, it's good to have the right information. To also have it at the right time is the best case scenario. With luckycloud communication tools, you can promote successful teamwork through timely and clear online communication.
Frequent

asked questions
What are communication tools and why are they important?
Communication tools are software applications that facilitate consultation and collaboration in teams and enable exchange regardless of location and time. In particular, tools for project management such as instant chats or video telephony are widespread, which teams can use to quickly clarify questions, exchange ideas and advance projects in an agile manner. In general, a distinction is made between tools for internal and external communication, for example with customers, partners and agencies. Especially in teams that work together regardless of location, using the correct tools is essential to make communication seamless.
How do I choose the right communication tools for my team?
Digital communication tools can make teamwork much easier. However, it is important to only purchase the communication tools that the team really needs. An abundance of tools for which the concrete benefits are not clear can quickly lead to excessive demands and lack of transparency. In order to choose the right communication tools, the focus should therefore be on the problems and needs of the employees. In this way, optimal solutions can be found together. In addition, it is crucial to pay attention to security and data protection in order to protect the privacy of the users. We at luckylcoud are happy to help with this.
How can I improve internal communication?
Good internal communication is based on trust, openness and transparency. Digital communication tools can improve the latter in particular. For example, it is possible to exchange information via instant chat, organize team calls using a meeting solution and record them in a synchronized calendar. All of this not only helps to improve the exchange of information and organization, but also promotes interpersonal relationships and trust within the team.
Do business communication tools bring new risks?
There are definitely risks that should not be underestimated in the course of digitization. First and foremost, companies must ensure that data protection is adhered to vis-à-vis employees and customers. External messaging services from the USA are not required to comply with the GDPR, so they are not recommended for professional use in organizations in this country. The data centers of luckycloud, on the other hand, are located in Germany: This guarantees compliance with all guidelines. In addition, luckycloud is based on open source software. In addition, further security features effectively protect against third parties viewing internal company data.