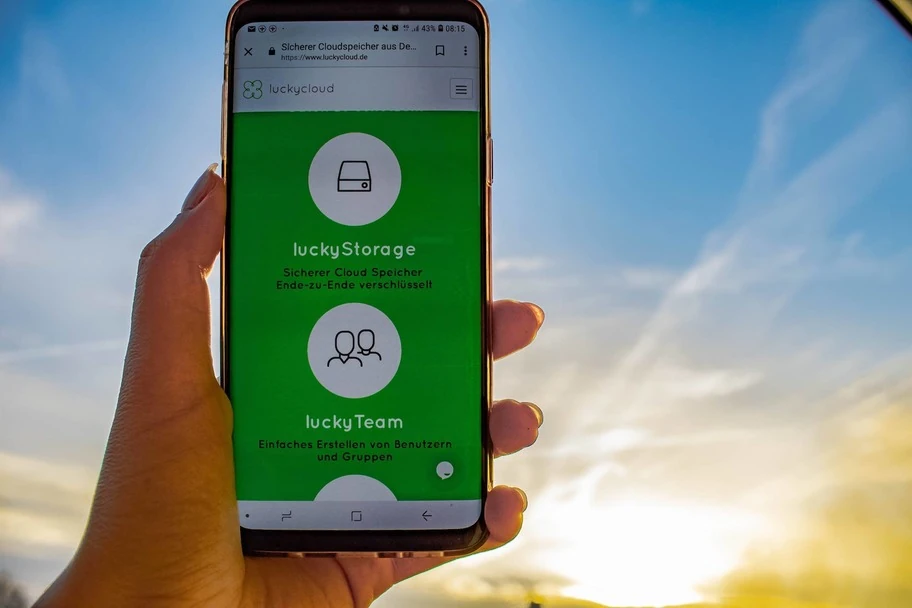 Introduction to luckycloud - Part 1 Login and storage features
Collaborative cooperation and data exchange used to be more difficult. How did you share data with colleagues, friends and family before the Cloud innovation? Using a USB stick or sending huge email attachments?
One has just got used to the old system and then the boss comes around the corner and is of the opinion to integrate a new system because the old one is no longer DSGVO-compliant. The switch to a new system is always annoying. The selection of the right system alone usually takes a lot of time.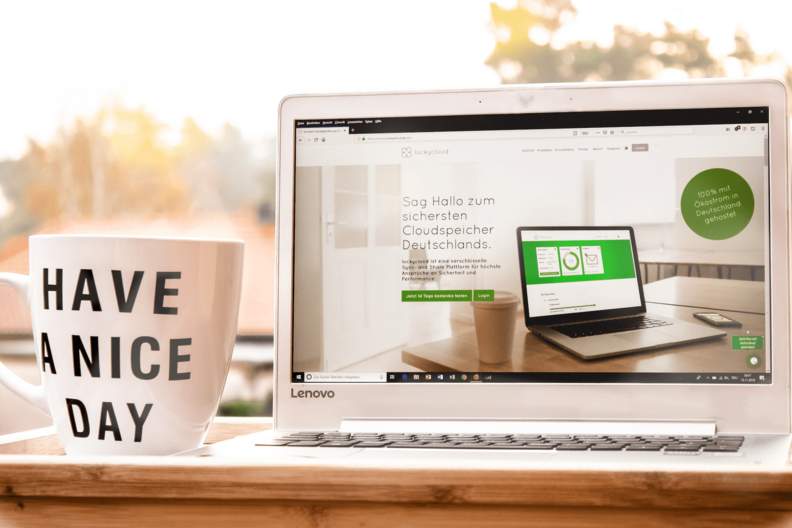 We want to make it as easy as possible for you, that's why we will introduce you to the luckycloud system in this and the next blog posts.
At luckycloud, availability, security and data protection are the focus of all company considerations. Security has its price: the more secure a system is, the more complex it can be. It is true that luckycloud takes some time to get used to for many new customers, but luckycloud can be used with the Sync-Client or in the browser as easily as Dropbox.
The 14-day test phase is designed to get to know the system and get used to it - in most cases the 14 days are sufficient. Here we have put together a video on how you can create a test account quickly and easily:
If you notice that the 14 days are not enough or you do not get along with it at all, you are welcome to contact our support team(websupport@luckycloud.de), who will be happy to help you and will make a personal onboarding or live presentation with you on the site via remote tool.
If you still think "luckycloud is not for me", that's not a problem. Nobody forces you to stay with luckycloud. At the end of the trial period your account will be automatically deactivated and after a certain time your account (including your data) will be deleted. Otherwise, you can easily and independently delete your account at any time with a click on "Delete account" in your customer dashboard . (You can access the customer dashboard by logging in at www.luckycloud.de).
If you have any questions and are still uncertain, do not hesitate to contact me or my staff about these incidents.
With luckycloud you are not only the own master of your data, but you are completely flexible in the contract drafting. Strictly according to the motto "Pay what you use", you can theoretically upgrade or downgrade your services every hour in the configurator.
What the configurator is and how it works is shown in this video:
The heart of luckycloud is the storage. It has all the usual cloud functions:
Upload individual data or entire folder structures via drag&drop and synchronize
Backups and block versioning: Restore deleted data or old versions.
Creation of download & upload links from libraries, folders or individual files (o Optionally, the link can be password protected, valid for a certain period of time or the data should only be displayed online (no download possible))
Group creation and collaborative teamwork (see part 2 Team collaboration with the Team Manager)
Redesign of the firewall and monitoring concept to be able to react faster to possible new threats
Continual server and firewall customizations
Online Office Editing
With cross-platform access and fast synchronization, all documents and folders can be accessed from anywhere and edited together. Luckycloud offers the following access options and interfaces:
Web interface via browser (storage.luckycloud.de)
Local synchronization via the Sync client (data access even without Internet connection)
Integration as network drive via the drive client (data access only with existing Internet connection)
Integration as network drive via WebDAV
RESTful API
We recommend local synchronization with the Seafile Sync client, as this is the most user-friendly and secure, as you automatically create backups on your PC and you can access your data easily and quickly. End-to-end encryption is only possible using the Sync client.
The following operating systems are supported:
Windows
macOSX
Linux
Android
IOS
For data access on mobile devices you can download the Seafile app and connect your account to the luckycloud servers, by entering the following server: https://storage.luckycloud.de
We use state-of-the-art security technologies and store all data encrypted on our own luckycloud servers in Germany. The IT infrastructure is solely owned by luckycloud No other company has access to our servers. All the data you store in luckycloud is processed in accordance with data protection regulations and is not touched or screened by luckycloud unless you have explicitly allowed our support team to do so in the form of an individual support service.
In the next part we explain the Team Manager and how you can collaborate at luckycloud.
Author: Luc Mader
You might also

be interested in