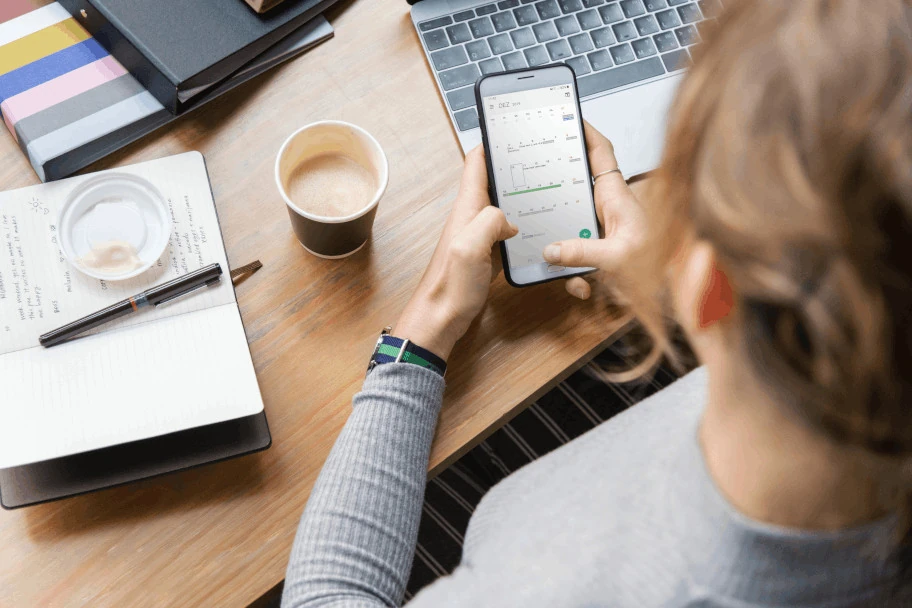 luckycloud groupware- The secure alternative to Microsoft Exchange
luckycloud Office is a secure Microsoft Exchange alternative from Germany with email, calendar, task and contact synchronization. The groupware enables secure as well as internal communication within the company.
Sure - the classic appointment calendar in paper form is an everyday tool for many people next to the smartphone. However, in many situations a digital calendar turns out to be more advantageous. The first thing that comes to many companies is the market leader of groupware, Microsoft Exchange. But many companies do not want to use this solution, due to the lack of data sovereignty and prefer a German solution.
luckycloud's corporate goal is to strengthen the data protection of Internet users. That's why we have added a calendar and contact synchronization tool to our secure email offering. luckycloud Office - that's the name of our secure groupware solution - remains true to our Zero Knowledge principles. We also rely on open source software to exclude possible backdoors.
The server infrastructure is from luckycloud GmbH, i.e. the creation, support and maintenance come from one source.
The solution is currently in the BETA phase and will be made available free of charge for testing to any customer using luckycloud's mailing service. Simply log into your customer dashboard at luckycloud and activate "luckycloud Office" below your mail manager. Then "Office" will appear in your navigation and you can easily be forwarded via Single Sign On.
What can the luckycloud groupware do?
The groupware contains four core functions: Secure mailing, calendar, task and contact synchronization.
Secure email service
At luckycloud you can integrate your registered email domains or even register new ones. We are happy to take over the email move for you. luckycloud Office is compatible with all common email clients and mobile devices.
The use of DMARC, DANE and DNSSEC minimizes phishing and identity fraud. This works by using unauthorized PGP encryption also contributes to your protection. The e-mails between both persons are encrypted. The program uses asymmetric encryption methods with private and public keys.
What we particularly like about the new tool is that the mailboxes can be shared. Therefor no passwords have to be passed on.
Secure calendar synchronization with integrated task management
You can now finally replace your Google Calendar - CalDav and CardDav are network protocols that make it possible to synchronize contacts with your mobile devices. Simply install the following Android App:
luckyDAV for Android
With iOS you can easily integrate your calendar links natively.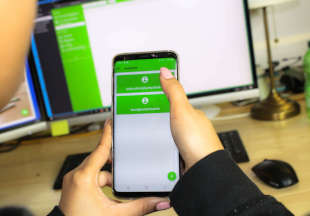 So you can record your appointments, events and tasks in the luckycloud online calendar and send them via email clients, the web interface and apps. You can create multiple calendars and share them with your team or colleagues. You will then receive the appointment reminder via e-mail or as a popup on your device.
For many larger teams the Kanban or task system is indispensable. You can create your tasks directly in your calendars, edit, share, and set deadlines and progress
Secure contact synchronization
In your address book you can enter contacts, save new files or import them directly from your emails. Here you can also separate several address books and therefore business and privat from each other. You can access your contacts from anywhere and have the same contact database within your team.
The most important groupware features at a glance:
Maximum security through Zero Knowledge principles and our own mail infrastructure in Germany
Create multiple calendars and address books.
Easy creation and editing of appointments and tasks.
Safe sharing of calendars, contacts, and mailboxes including distribution of rights.
Send appointment invitations with acceptance and rejection function.
Export or import appointments via ics file.Simple setup in email clients like Thunderbird or Outk.
Calendar synchronization available across multiple platforms: Windows, Linux, Android and iOS.
Simple internal communication through luckycloud Office.
Author: Santana Michael
You might also

be interested in